James and I are enjoying San Diego, it is not just Mexican food, relaxing with Anna & Harv or beautiful vistas, but all the opportunities we have to catch up with old friends.  We celebrated day of the Dead with Anne, met Kayla La Morte in a revitalised downtown San Diego and visited Anne Hoiberg at Liberty Station.
Today was a beautiful San Diego day, the on shore winds meant the usual marine layer with its haze was missing.  We had a nice walk on Coronado Beach, finding sand castles and hawk training, a brilliant blue sky.  We could see the Coronado Islands and ships in San Diego bay.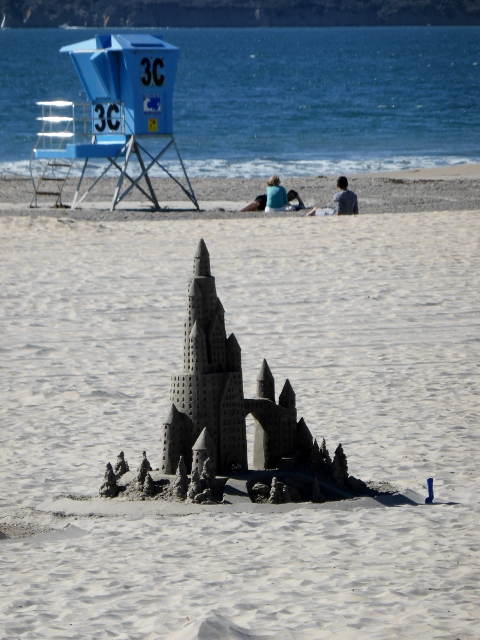 We are off for a few days to Tucson to see Peggy San Filipo and Donna Tormo and Linda, Sarah and Amanda on the way back.