We have been travelling for a month and first we were so busy with friends and family in the States, we didn't blog.  Recently, when we tried to blog, WordPress was having problems. Today we have had the information and time to get back on track.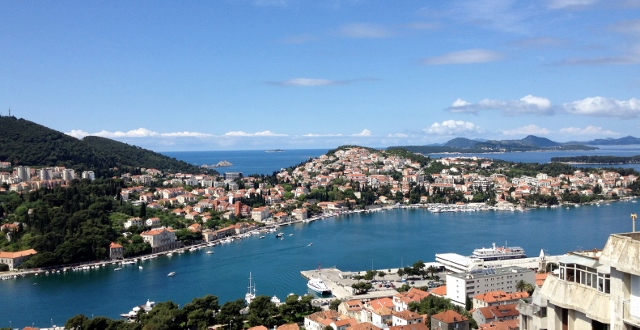 We arrived in Dubrovnik on the 30th  April to the news to Mercier was going to be held up in getting back into the water.  Up to ten days was the likely new timetable, but luckily there were some Poms who were desperate to get their boat into the water and they persuaded ACI to get both yachts into the water on Sunday, when they wouldn't be working on the hard stand.  They literally had to dig a channel out with the bobcat, so Mercier could motor through.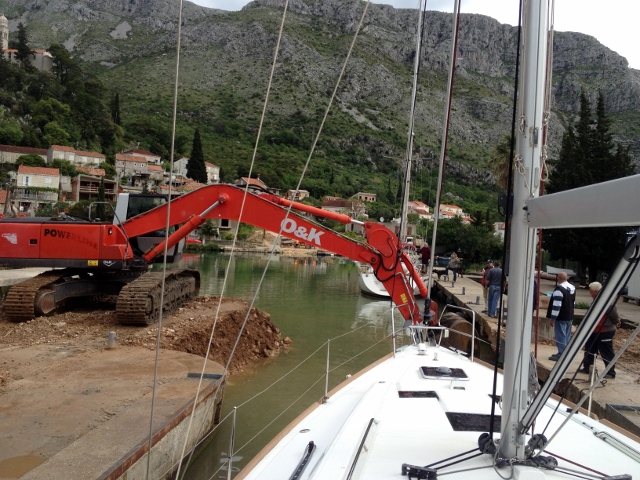 We had a few days to get organised and then we left for a night at Calypso's in Polace on Miljet and over to Ubli on the island of Lastovo, where we checked out of Croatia and sailed across to Vieste, Italy on Wednesday.
The island of Lastovo is one of the most westerly points of Croatia and we spent our last night in a tiny cove with a submarine bunker on a perfectly quiet night, not even a wave against the hull.
Vieste, Italy was a lovely, if long,  day sail from Lastovo, almost entirely without use of the engine.  If Lastovo had been quiet, Vieste was lively with the feast of Mary of the Merino being celebrated and the whole town out for the procession of the statue of Mary.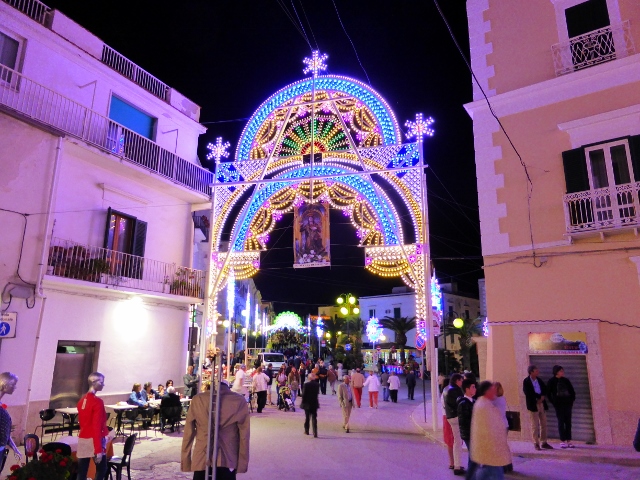 The next day, we started our Italian provisioning strategies in Vieste. We circumnavigated the entire town looking for Sim cards, cheese, spices and wine.  The Fornaio or bakery rivaled any on Arthur Avenue, tremendous bread from old large woodfired ovens.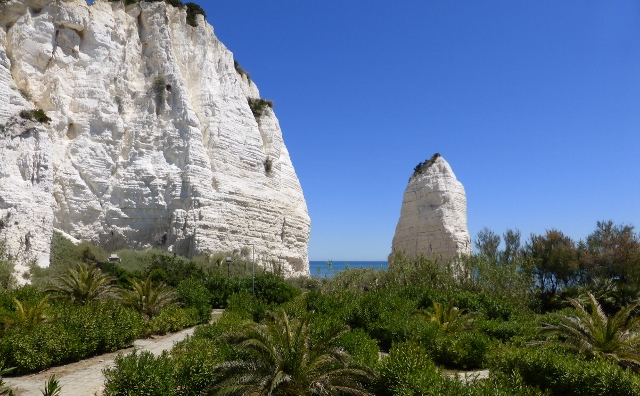 The day was beautiful and we saw a sign offering Spritz by the sea, James and I understood at once, Spring was in the air and the season was starting.