For two days in a row, we have seen dolphins feeding and one day they seemed to be circling their dinner and then all popping down en masse to grab fish. It was spectacular to watch. They were almost Dervish in their tight circles.
Leaving Corfu early on Thursday, gave us superb light by the time we sailed past old Corfu Town. We passed the Venetian Fort and then the New Port and Fortress on our way to Paxos. We were enthralled with brilliant colours reflected in the water.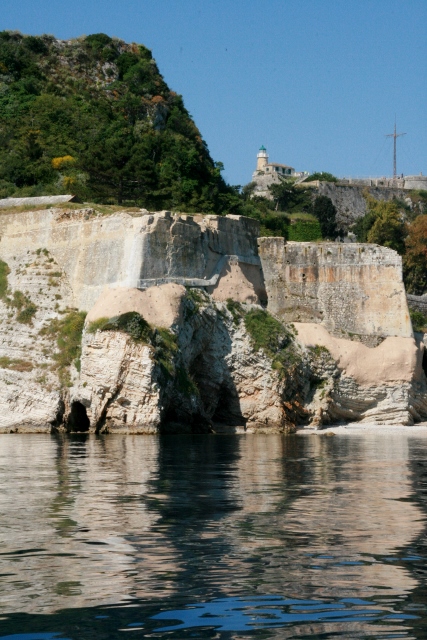 Corfu Town is a modern town with traffic, cricket, shopping areas and Marks and Spencer. Corfu is full of hustle and bustle until 2:00PM Paxos is not a commercial island. Gaios is the harbour Mercier went into on Paxos. Gaios seemed to be a genuine fishing village with geese flying over head across the breakwater to the islet Ay. Nicholas and fishermen cleaning their nets.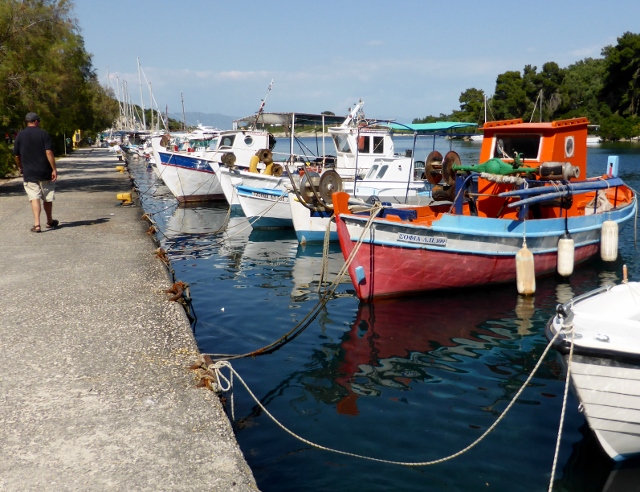 We strolled past the fishing boats to the town quay, passing cafes, restaurants and a few shops till you get to the center of the village. You would not have been surprised to see Zorba or Shirley Valentine come from a little back street or alley.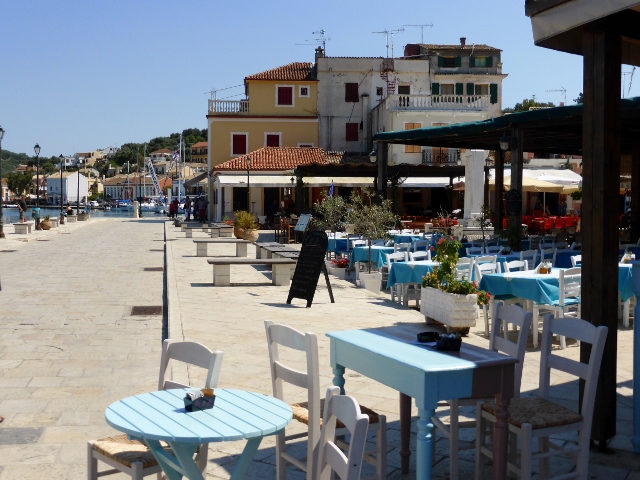 We sat at a lovely cafe and watched the ferry head back to Igoumentsia and charter boats come to the town quay and endeavour to moor 'stern to" early in the season. We consider how pink English tourists are – no interest in sunscreen, while Aussies and many Americans always have their hats and sunnies on.
This morning we head over to the mainland to Preveza to collect a new Manson Supreme anchor. Once again the dolphins are off our bow.