Dear Clare
The entire crew of Mercier have been worried about you.  We are so glad that you are getting better and will soon be back to your own healthy self.  We were thrilled to hear your voice today and we wanted you to know we are thinking of you.
Love to you, Tom, Melissa, Hugh, Julia,Jenny and Brian.
xoxoxoxoxoxo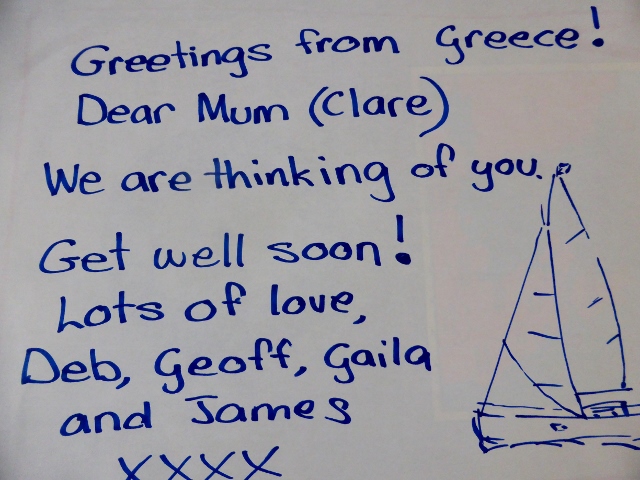 Get well soon and thank everyone who is looking after you from all of us.