If you send Sandy and Gaila off to get a loaf of bread; you will find a loaf of bread, apple tarts and spanakopita for lunch in the bag. Add a few cucumbers, tomatoes and tzatziki and you have a wonderful lunch.
The food here in Greece has been great, although you have to be lucky with tavernas. The food has ranged from average to excellent, but we are winning. Everything is so inexpensive and the fruit and tomatoes are exquisite in flavor. The nascent wine industry is getting better and we have tried Greek bottles of wine that were surprisingly drinkable.
We haven't seen a dolphin but we have had some great sunsets, thunderheads and we did see a double rainbow. The double rainbow which is a lovely omen as our time draws to a close in Greece. Ric and Sandy are planning to go to experience the magic of Meterora before heading back to Sydney's chilly climes. They will probably bring the warm weather back with them.
We have sailed through salt flats at Lefkas, past Cleopatra's ignominious retreat at Preveza, had a swim at Paxos walked through alleys and into churches.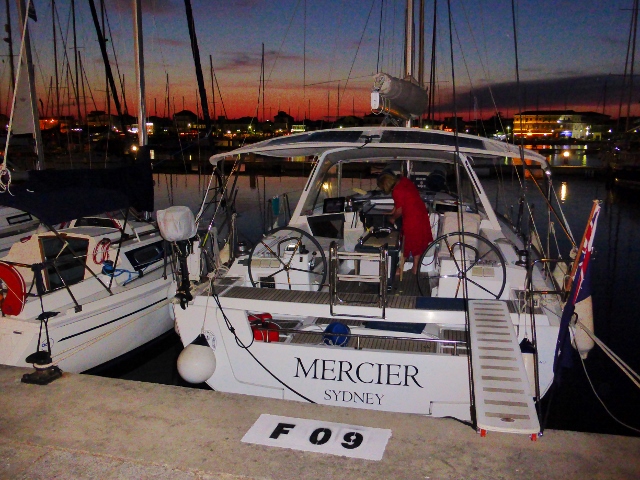 Now we are at Corfu and soon we have to leave Greece. Now there is a sad thought, where can we get Spanakopita in Sydney?
Happy Birthday to my sister, Linda. Enjoy!