Fifteen years ago, James and I stayed in Positano; we thought it was magical. However, trying to find rooms for eleven of us, the best value seemed to be in Minori or Maiori. We all found Minori to be less touristy and very friendly. Minori was more like the Amalfi and Positano we visited fifteen years ago. If I was going five-star, I would prefer Ravello but given our budget Minori was perfect.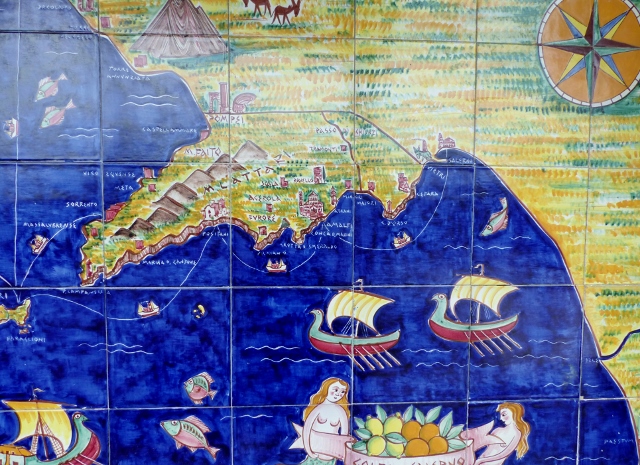 Ravello is just an hour's walk up the hill, but quite a steep lung buster according to Miriam, Ed and Frank. It is incredibly scenic as James, Barbara and I can attest to, as we walked down to Minori after a scrumptious lunch at Enotavola Wine Bar at Palazzo Della Marra in Ravello. Matt and Joseph ran up and ran down; steepness was no barrier for the incredibly fit twins.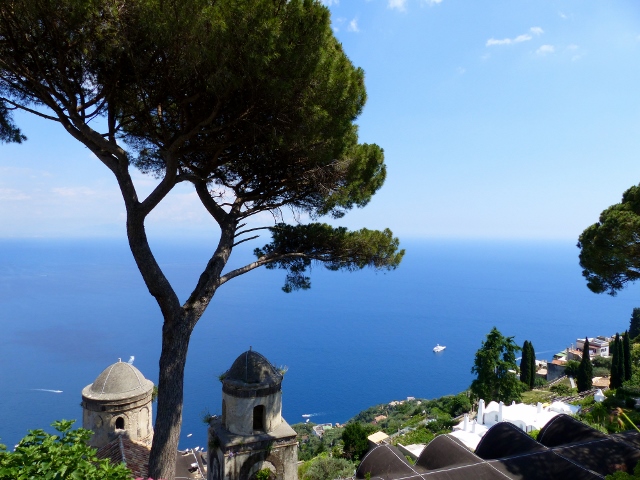 Ravello was the site of several weddings and we saw bridal fashion from demure to haute couture. The heels were six inches high but the outfits were amazing.
The music festival had not quite started but the stage was set up at the Villa Rudolfo and there were several members of the Ravello Vista Social Club playing wonderful songs and singing. There was an amazing Sonica  gallery of photos of musicians by a musician, Guido Harari at Villa Rudolfo too. Villa Cimbrone was the site of lush gardens and pleasant walks.
There is plenty to do in Campania, a guided tour of Pompeii was educational and fast paced.  We could see Vesuvius in the background and we were happy to note there was no smoke or activity.
Everyday we fall a bit more in love with Campania.