The Charles Bridge is beautiful with numerous grand religious statues on its edges. I have used this photo of the bridge because so many of the people on the bridge are taking selfies and others have photographers doing glamour shoots. These are mainly young women with boyfriends looking on. It is quite remarkable. In fact, for some, it isn't a photo of the Charles Bridge or the Stare Mesto or a cathedral unless you are posed in front of it. Prague is such a fairy tale setting, they have come to a wonderful spot. The bridge was built in 1357 for Charles IV, the first bridge to cross the River Vltava.
One of the best ways to see Prague is to do a tour and we were so lucky to have Pavla from Premiant tours to take three of us up hills and on the river giving us history, sharing information and answering questions. Prague is a University town and if Pavla's passion and knowledge about Prague, history and art were generated with free university, than I think that affordable education is very worthwhile.
We started in the Old Town and wandered through the Jewish Quarter and had a cruise on the river, then we went up to Prague Castle and further up to gardens and the Strahov Monastery. The monks are back and they seem to have brought back a sense of humour with them. If you didn't know Czech people are very fond of an ale or beer. In fact, Budweiser beer was first brewed here. But the monks of St Norbert have their own take on drinking. Does anyone else see a zombie theme with the Autumn Dark Lager?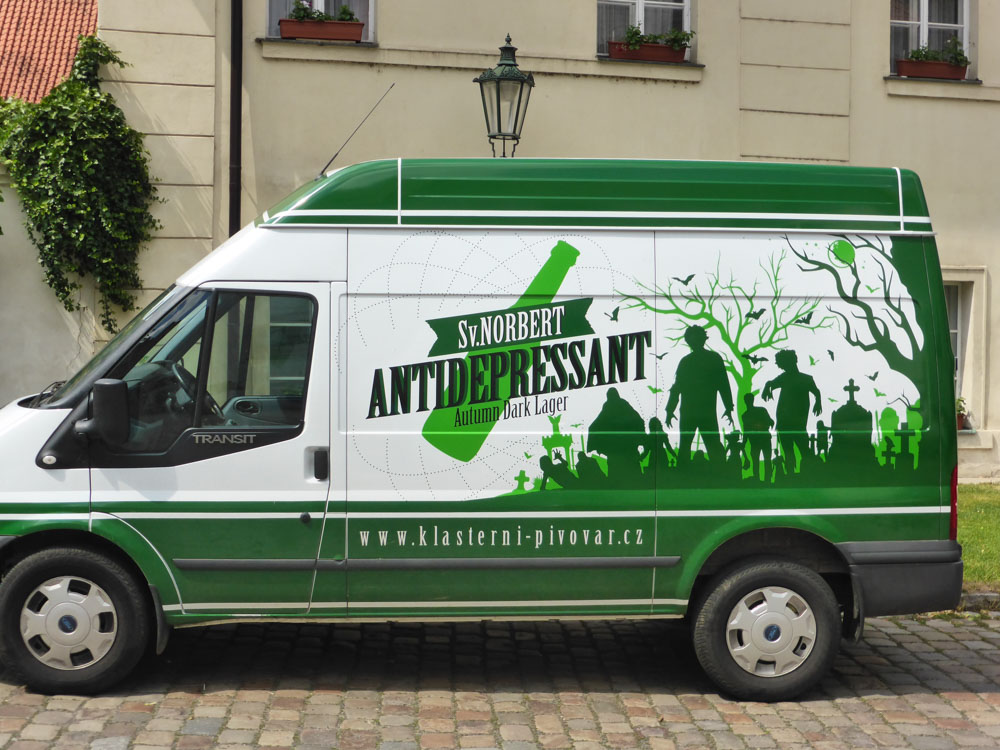 Once you pass through a narrow lane, you walk down the to the walls of the monastery and there is a wonderful outlook back over Old Town, red tile roofs fill the foreground and the dome and belfry of Church of St Nicholas are easy to spot. Further on I can see the spires of the Tyn Church and to its right, Stare Mesto. There are other spires and churches but I can't name them all. The architecture in Prague is easy to see and ranges from Gothic to Renaissance and Romanesque to Baroque and Modern.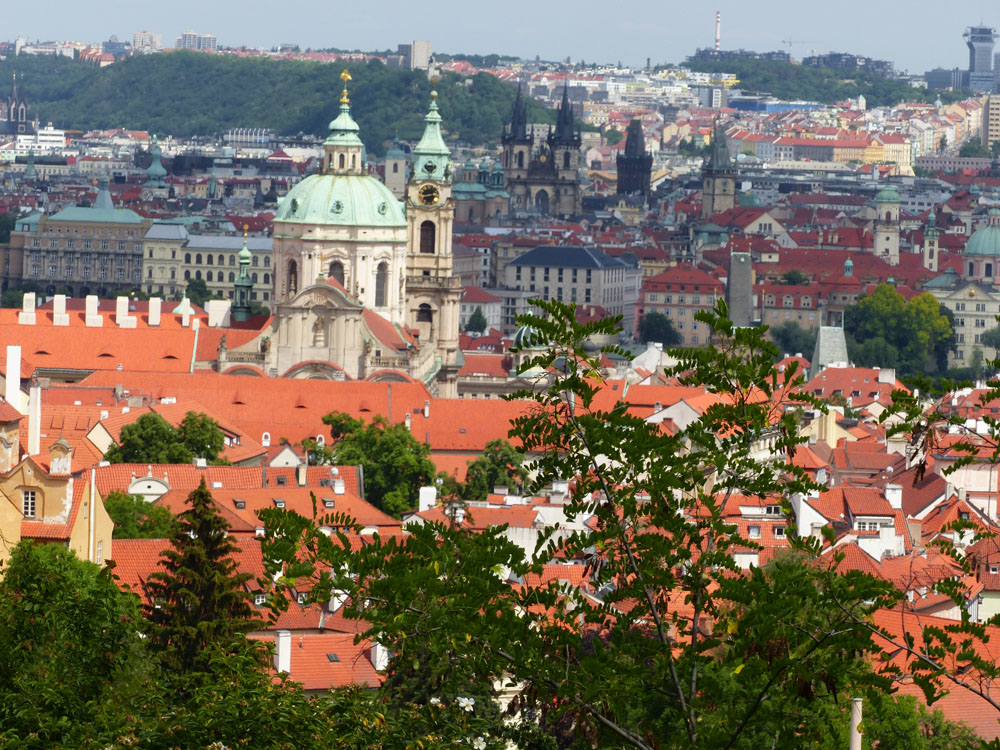 St Vitus's Cathedral and the Tyn Church are  probably the easiest Gothic architecture to discover. You possibly couldn't miss them. The Royal Garden takes more investigation to find and has a building with Renaissance sgraffito which is magnificent.
Isn't this sublime, like a fine piece of lace. Tulips came here before they came to Holland. I think that would be another story all together.