Living in California meant I was lucky enough to visit Yosemite and learn about the noted naturalist, John Muir. He visited Misty Fjords and compared the area with Yosemite.  Glaciers gouged deep U-shaped channels in the granite.
George Vancouver was an early European explorer, in 1793. He discovered Eddystone Rock, a volcanic plug 72 metres tall. This column of basalt heralds our entrance into the Misty Fjords. Compared to the sharp sunny day we had in Wrangell, Misty Fjords are very soft-focused. Clouds spill down the mountains and obscure the connection of land and water. It is a dream like space enveloped in mist.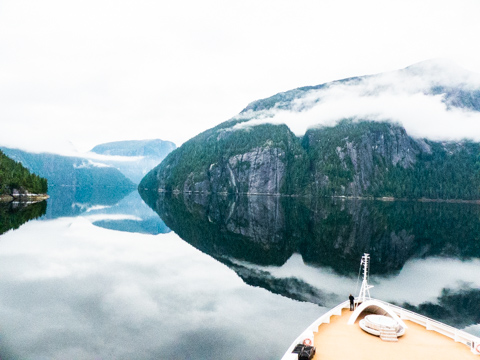 We anchored in amongst pines and eagles, reveling in the other worldliness of the Misty Fjords.