We have had a few days to miss the Swannos & our very fun travel with them on Mercier. We had excellent weather and saw some wonderful ports. As soon as they left the sky went gray, so we took ourselves for a walk on the Bastione or sea wall of Alghero.  That night we went to a wonderful restaurant, Ristorante O with Irish Masterchef E. O'Neill. There are so many great restaurants in Alghero, nice clothing shops too.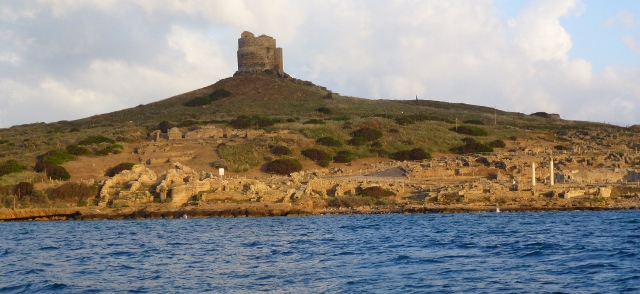 Monday, we anchored in Capo San Marco, an incredible mooring right in front of Roman ruins.The moorings were large and when we pulled one up, there were mussels under the mooring.   There are no restaurants or shops only ruins and new excavations, but we had a lovely dinner on the boat and chatted about who was having a birthday this month:
Happy Birthday ( a bit late) to Richard and to my baby sister Linda, who had a wonderful 50th birthday on the 6th. Gai is on the 11th, Colin is going to have a wonderful birthday on June 12th, Happy birthday! Susan B is the 16th, Rowena is the 17th – know you two will be spoiled by your sweet husbands. Our nephew Mike too, Happy Birthday. We wish you all a very happy birthday.
We also spent a few hours trying to work with "Follow me" until we found our blog is not set for follow me,sorry it isn't working and we will try again.
Early the next day, we woke up and found it was an early departure because the  breeze freshens in the afternoon. Next port of call is Carloforte which is quite a nice town, with a salt marsh and flamingos.  It seems there are several reserves for flamingos in South Western Sardinia. We found a gelaterie and we walked all around the town.  In our marina, there was a very nice little cafe, and they had lovely couches, great music and Aperol spritzers.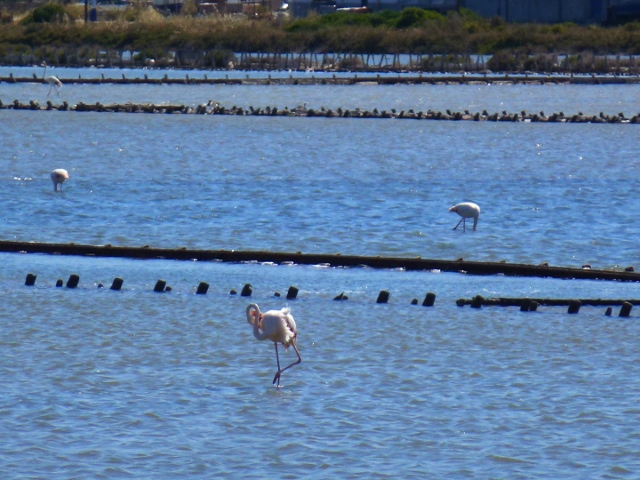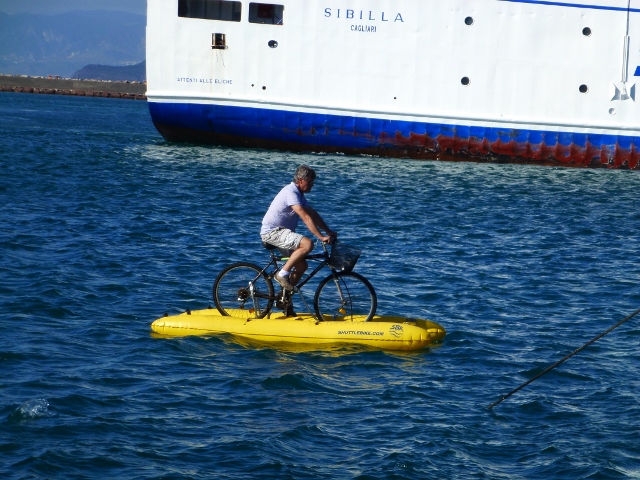 We left early again this morning and arrived in a mistral at Porto Teulada, there is a town about 8 kilometres away and we were very happy to get to the marina before the wind, possibly a mistral came by. With any luck, we will leave early to be in Cagliari, because Teulada is perfectly quiet for one day but two days wouldn't be nearly as fun.