When you are travelling, you have go to sources of information about your port of call:  Marine Pilots, Lonely Planet, Wikipedia and Trip Advisor.  If you are very lucky, you find a book about the place like The Leopard about Sicily.  If any one knows a great book about Malta, email us but I am sure to find a book or a novel about the Crusades and the Knights of St John. The history here is remarkable, even in this history rich area of the world.
Malta is comprised of three islands, roughly 1/3 the size of Fraser Island or about the same size as the Isle of Wight or Martha's Vineyard. It has a population of 400,000+.
We have spent time walking the bastions of Valetta and the city.
Last night we took the bus out to Spinola Bay from Valletta. There were several restaurants on the bay and we were lucky enough to find the best mussels in Malta at Ristorante San Giuliano.  You dine on an al fresco terrace overlooking Spinola Bay, the area is alive with people in boats, walking along the board walk or having dinner and enjoying the view.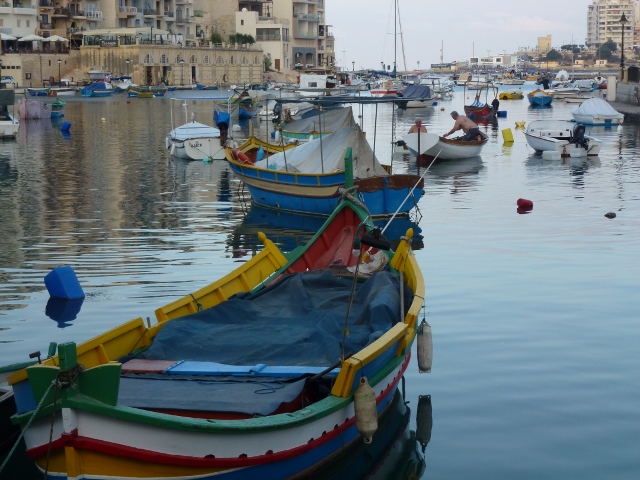 We are just beginning to explore, so we won't write much but here are some photos.