In his book, Crete – A Notebook, Richard Clark, talks about Rethymnon being the Serene City.  Certainly, after the busyness of Irakleion, it is delightful.
Here is a city where the Venetian and Turkish heritage and architecture are still standing. You can see the old buildings and the narrow streets and walk thru Il Fortezza.  You can see the wooden balconies of Turkish and imagine the women of the harem, looking down on city streets through the shutters and feeling part of the life of the city.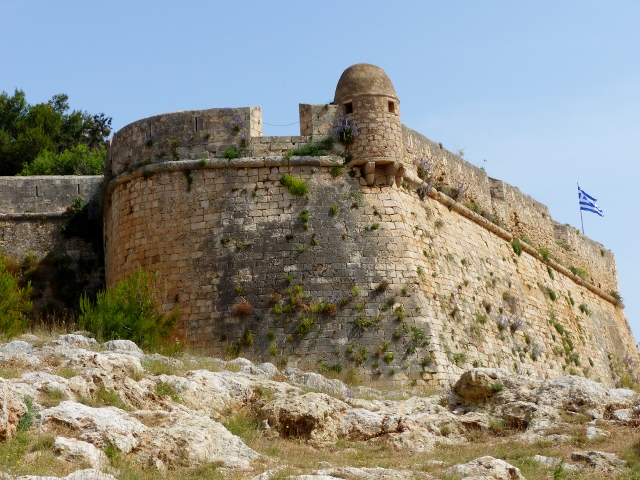 The town began in the Mycenanean era and went into a decline. In the early 13th century, The Venetians, in their usual style, found a harbour and built a town around it. They had an uncanny sense of good harbours that could be protected and defended. Their colonies seemed to be bring prosperity to the locals and Venetians alike. The Fortezza was built as a fortress against pirates, like Barbarossa.
The city finally fell to the Turks in 1646 and they built a wonderful mosque on the site of the church Ayios Nikolas.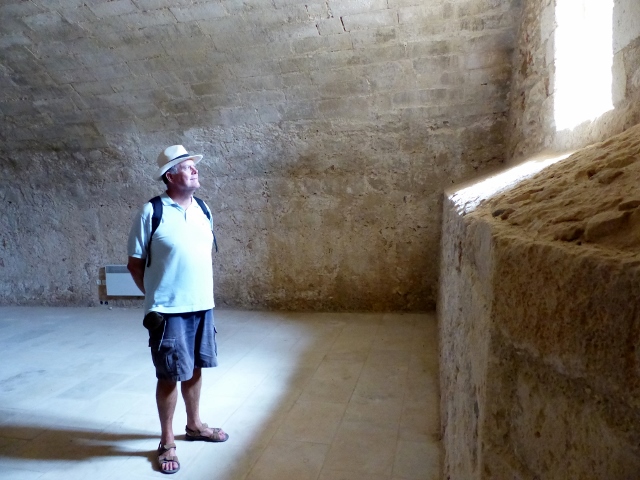 In the tiny streets we came across a wonderful bakery Michalis Spanoudakis's offered a fairy land of baked bread in the shape of animals.  The dolphins is my favourite.
Our verdict: Rethymno is a charming town.
Our journey so far:
https://www.google.com/maps/d/edit?mid=zkkfRzDGj2mE.kO4m-3hTL-cs