What did you do on the weekend?
We had an action packed weekend.  The two highlights were celebrating Debbie's birthday and watching the Godson racing Farr 40's.
To misquote Ms. Ephron, birthdays aren't for the faint of heart but friends help us through them.  Several of Debbie's BFFs met for breakfast at a very secret Sydney location, Echo on the Marina in Roseville. Entertainment was provided by Possum Magic and numerous coffees fueled the laughter and giggles around the table.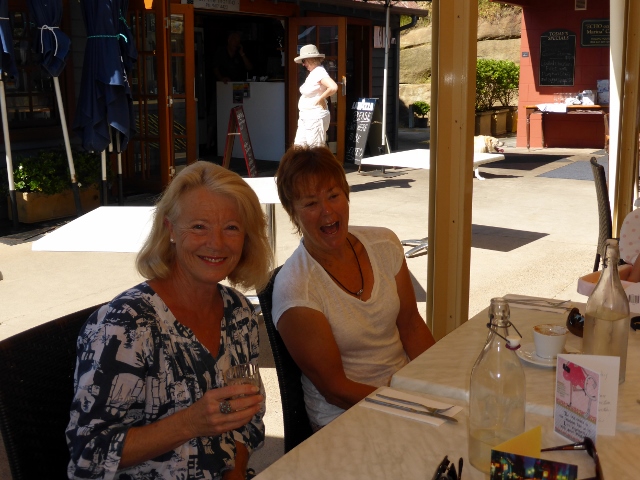 Glad you had a great birthday weekend, Deb.  Wishing you many more.
David was racing later in the morning on Voodoo Chile, so several of us went out on the Nand V, to cheer him on.  Rene in fact, had son David on Voodoo Chile, brother Bobby on Transfusion and nephew Nathan on Sputnik. We had three teams to cheer on.
Sydney Harbour was full of boats on the Saturday, Ynglings, Etchells, 18's, lasers and Farr 40's.  The Farr 40 racing was close and there were times the wind was fairly fresh. Here are some of the photos.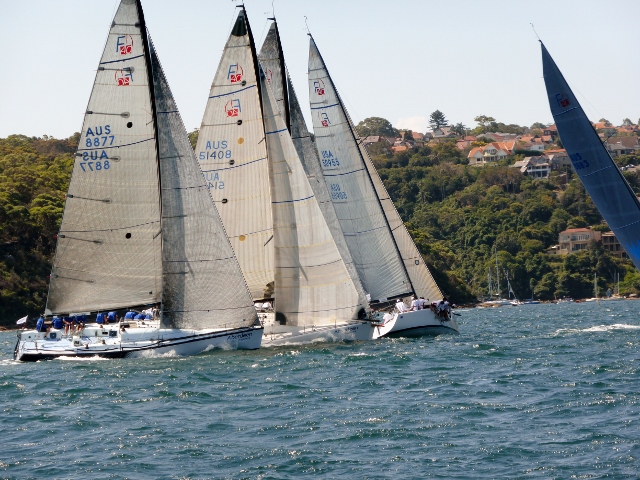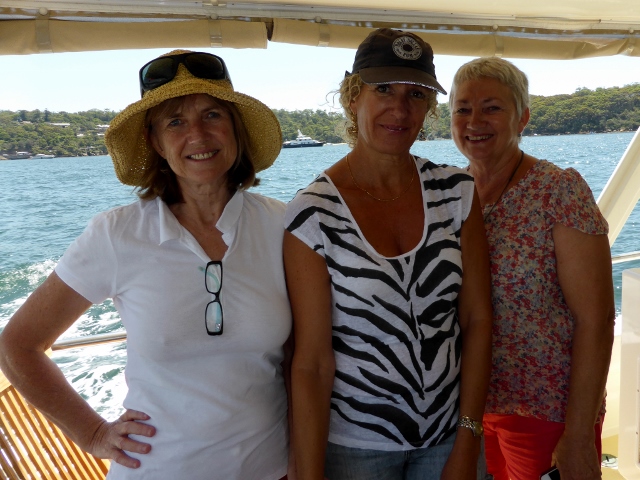 Transfusion was the winner of the 10 race regatta, with Voodoo Chile finishing 5th after 2 disappointing races where they finished first, but were later disqualified or withdrew.