In 2012, we wanted to visit Capri and made a booking at the local marina, which wasn't confirmed, more of a 'call us on the day'. Still an hour before we were due to arrive at Capri, the port emailed us and said " Sorry, we are full."  We motored round the island and anchored in Marina Piccola. Staring at the island, but not able to land was frustrating. This time we were smarter and left Mercier in her lovely dock in Salerno.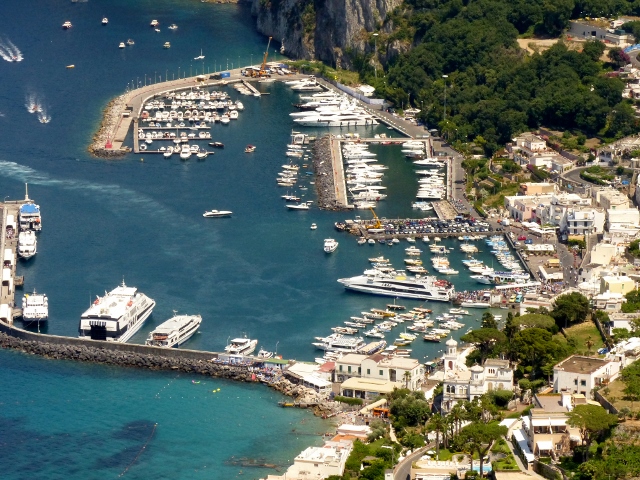 Eleven of us made our way from Minori to Capri via a ferry. Easier, smarter, faster, so consider taking a ferry and not a yacht over to Capri. Ischia, Sorrento or Salerno are all fairly close and have safe marinas in which to leave a yacht.
Once there, we split and half the party sailed off to the Blue Grotto and the rest of us journeyed up to Anacapri.  We wandered round tiny steep streets, tried on hats, visited Churches and watched a shoe maker make sandals to order. We met later for a lovely garden lunch.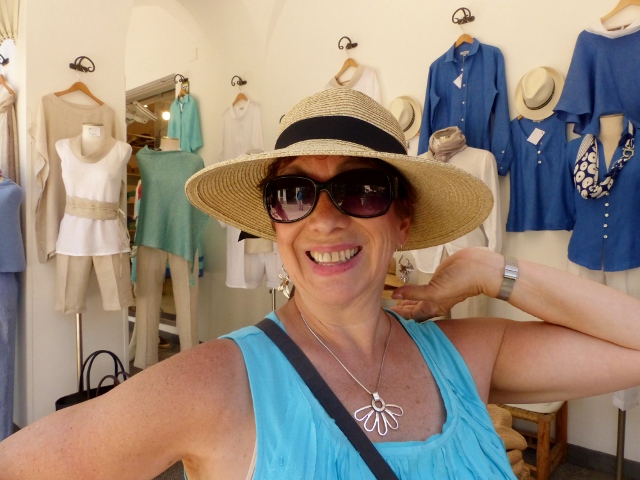 One of my favorite books about Italy is The Story of San Michele by Axel Munthe. Munthe was a Swedish doctor, a crony of Oscar Wilde, Henry James and a self described misanthrope who loved animals more than people. His villa in Capri is secluded and takes you away from the commercial Capri and the spruiking. It deposits you in a exquisite garden with magical views and serenity. It is cool and catches the breezes, very important. Munthe said "My home shall be open the the sun and the wind and the voices of the sea – like a Greek temple and light, light, light everywhere."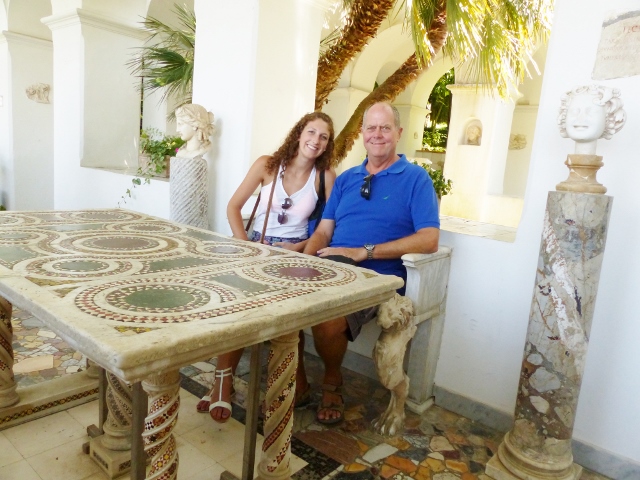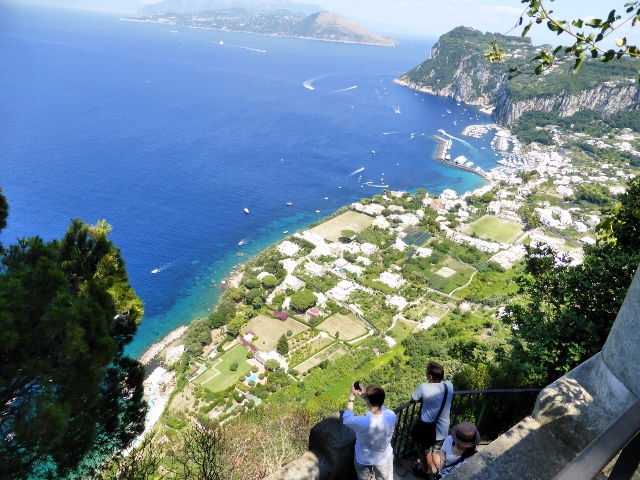 The excitement came with trying to ensure we got the bus back down, by the time three buses got to us they were full. On the fourth pass, finally a bus arrived only half full. Some clever people thought they would push in but we managed to block those who didn't want to queue. We empathized with the sardines we had for lunch. Capri, we'll be back and next time, we'll take a ferry and stay awhile.