There are some remarkable places in Italy, the island of Elba is quite interesting, historic and gorgeous.
First of all, this island is so full of iron that one can not rely on a compass for a true reading. Climbing up to Fort Falcone, one of three fortresses protecting this city, you can see the earth is rusty with iron. The Etruscans mined here, the Romans vacationed here and Cosimo built forts hereto protect his iron mines.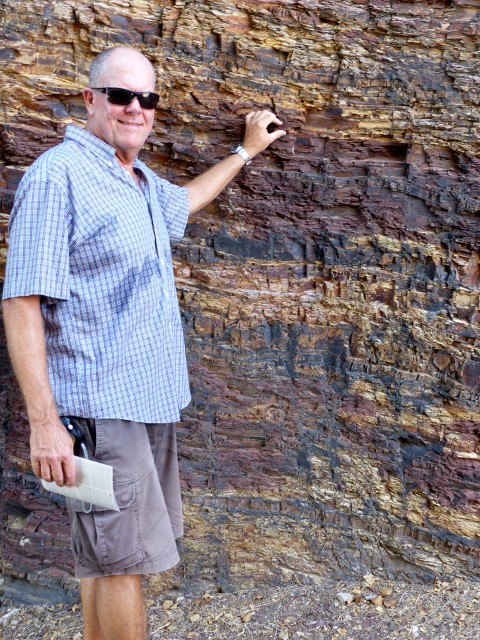 The two favourite sons of Portoferraio are Cosimo l de Medici, Grand Duke of Tuscany, founder of Portoferraio and Napoleon who was a prisoner here and spent every moment on Elba trying to escape.
I am not sure I would spend my time trying to escape from this paradise, but Napoleon certainly did. He is said to have written on one wall: "Napoleon can be happy anywhere." Seriously?  Most of us would be very happy to spend a few years here.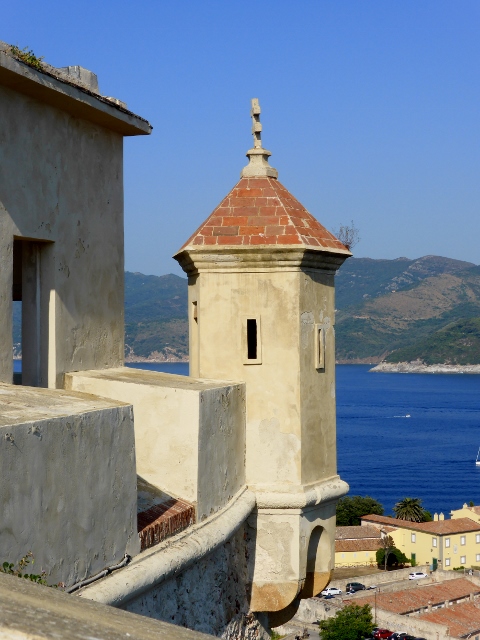 Like Sydney, Portoferraio has a Martello tower, built by Cosimo, to protect the entrance to the small harbour.  A fleet of pirates came and terrorised the populace and may have been the impetus behind all of these forts being built. Heikell said it was a fleet of 42 sail. This is more than my mind's eye conjures up when talking about a pirate raid of about three ships.
Most visitors come for the beautiful beaches in and around Portferraio, others go fishing. We walked up to the Tower Falcone and the museum, watched the very fast three man soccer set up in nets, in the piazza, while we ate our gelato. We would be happy to come and visit again in a few years.