After a weekend of side trips to Soller on the electric train and the gorgeous little town of  Valdemossa, Monday was a day of anticipation.  That is because we were being joined by our very good friends, Rowena and Richard Chapman.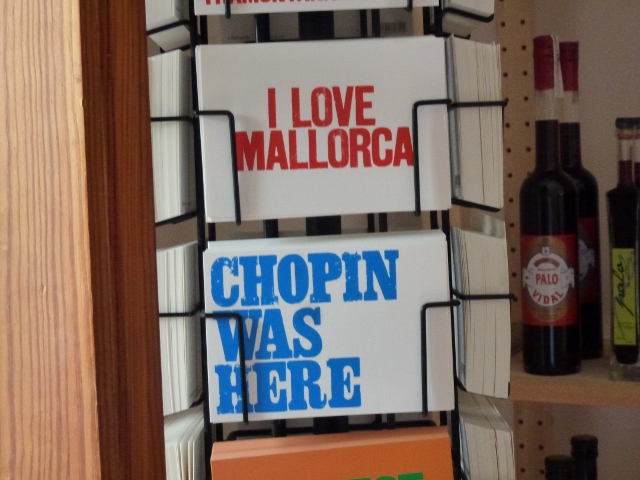 We laid in supplies of French champagne, brie, grapes and almonds.  James went to meet them at the airport and bring them back to Mercier. We went for a long walk around Palma and found a little Italian restaurant for dinner, after we had Mojitos at Mr Mojito.  Funnily enough, they asked Richard if he was a relative.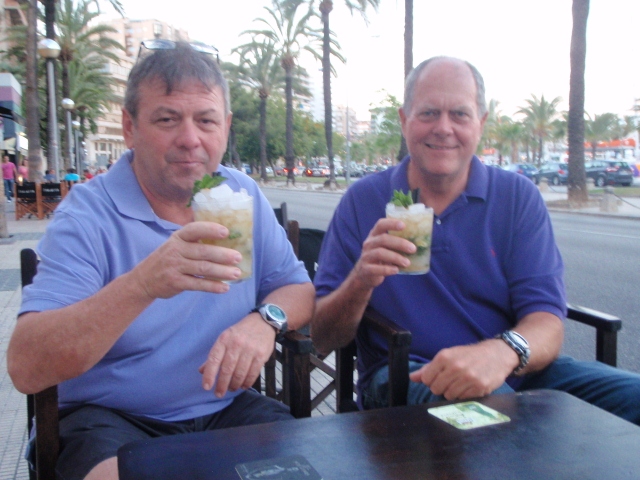 This morning, James made us a lovely brekkie of eggs with smoked salmon, capers and dill. He then stayed to work on the boat, while Richard, Rene and I marched along the waterfront into old Palma town, to the Cathedral and the three of us literally followed laneways and alleys for hours until we realised none of us had brought a map.
We stopped for coffee and a reconnoitre, Rene ran and found a map and we were able to follow the map to the classic Mallorcan  pastry shop, and back to the boat.  Along the way we went to Zara Men and kitted Richard up with some very new colourful shirts, darling.
Rene is now going to say a few words, this takes the place of the Sona log.
Hola, we are now in Palma and it's beautiful, we have raised Blue's remaining ball and sampling some fine champagne