Mosquitoes drive us all crazy, waking us in the middle of the night by buzzing and biting us.  They were a scourge in antiquity too, closing down Caunus and Roman cities like Ostia Antica and Paestum. The mosquitoes carried the malaria that made living in these ancient cities impossible.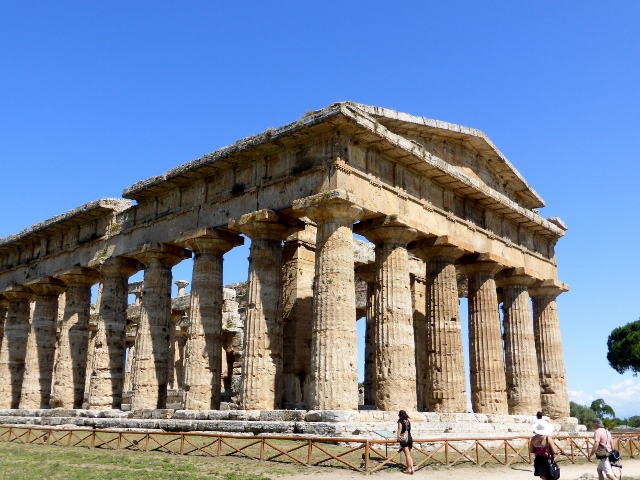 The ancient ruins are Paestum were never covered or collapsed, the area silted up and the malaria kept everyone away for millennium. These ruins from the Magna Graecia were rediscovered in the mid-19th Century and became a destination on the Grand Tour, so popular with the educated young men of that time.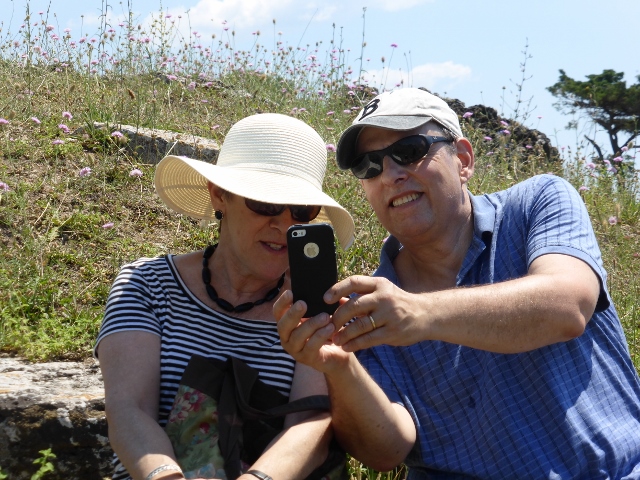 The temples are so beautiful, that it comes as a surprise that they were likely painted in white, red and black. There is a discussion of painting part of the temples to provide an insight as to how Paestum would have actually looked at the time. I think the Sydney Vivid team would do an excellent job.
The Pasteum museum is a small but perfectly formed museum.  It is full of artifacts like tombs, including Diving Boy tomb found nearby, amphorae and votive offerings. One of the areas important economic activities are water buffalo dairy farms. There is an old sepia photo of the water buffaloes grazing underneath the temples c 1910. You can smell their presence.