There are three types of wind in the Med, according to folklore and local knowledge: Too much wind, too little wind and wind coming directly from where you would like to go.
We have decided that this local knowledge is truth, pure and simple.  We had to wait for days to leave France to sail to Palma.  We have seen a couple of days where it wasn't worthwhile putting up the sails, because there wasn't any breeze. On Thursday we managed to get to Soller, but Friday had us leaving for Andratx and it was dead on the nose. At this point the question begins to be, do we want to slog away in this wind for four hours or will we just sail back to Andratx and enjoy Rossini's tuna carpaccio? No prizes for guessing, we went around the Islla de Dragonera and into a cove near Andratx and made a lovely lunch.  After a short but chilly swim, we attempted sailing to Soller once again, but in the end, we went back to Andratx.  For those of you who remember, we didn't see Christopher Skase here, he did have developments in Andratx but they never came to fruition.
Saturday morning, there was no wind, so we cruised under motor to Port Soller and upon arriving Rene and Gaila took the electric tram to old Soller town and wandered around lanes and plazas looking at the architecture and generally people watching. The four of us went to a Port Soller waterfront cafe and had a sumptuous dinner of paella and sangria.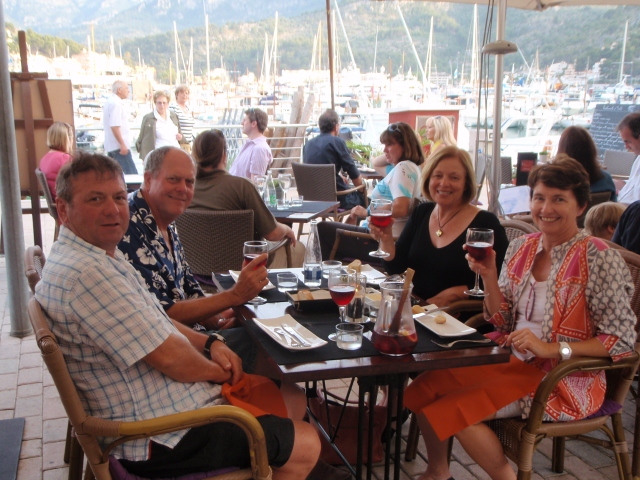 Sunday morning, sunny skies beckoned us to the Torrent de Pareis, a beautiful bay with a sandy white beach.  Rene spotted two wild Mallorcan mountain goats, a shy doe and a rather amourous boc (male).  The doe was clever, backing into small cave like openings or jumping quickly with great agility, escaping his designs. All of this over a bay of clear aqua water and a white sandy beach, under tall cliffs.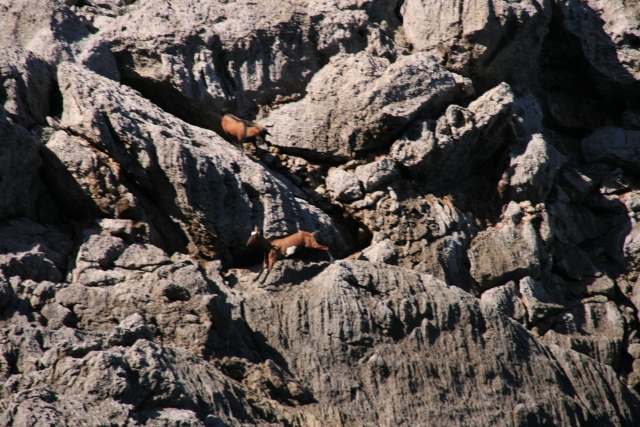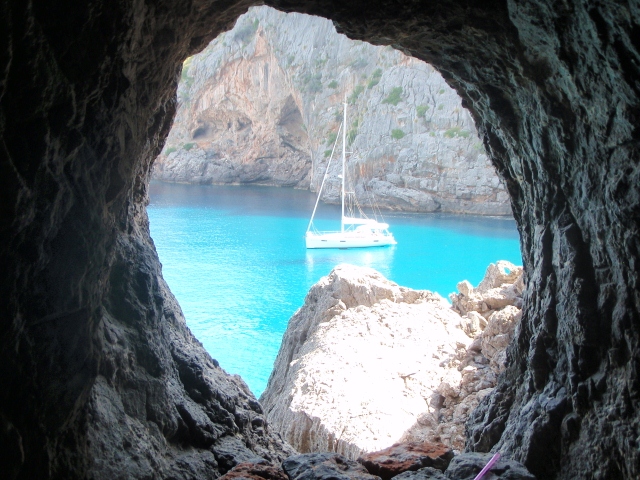 The coastline of western Mallorca is rugged with spectacular cliffs rising straight from the ocean.  Following the Treleaven recipe of enjoying the Med, we stop for lunch in a beautiful bay and in the afternoon make our way to the next overnight anchorage. Sunday's anchorage is Formentor and it is postcard perfect.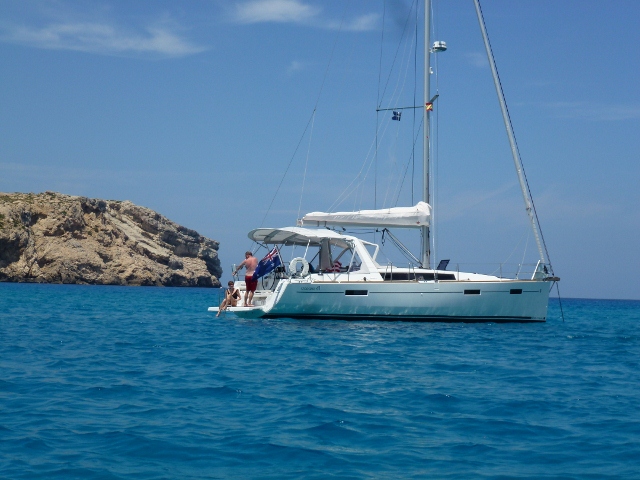 Here is a message from Rene and some photos, we miss you all and wonder why you aren't here.
Hi everyone, well here we are in paradise beautiful Azure blue water and silky white sand, the boat and tender are performing beautifully, the west coast is certainly different from the east…. we are heading to Menorca tomorrow and maybe catch up with David !!
Hope all are well at home……enjoy the photos !! 🙂 🙂 🙂 🙂