Zadar is a remarkable town with wonderful public places. The Forum is a public square which presents the Roman town layout with artifacts of its Roman ancestry.  Columns and capitols sit on the paving, evoking the lives of people 2500 hundred years ago.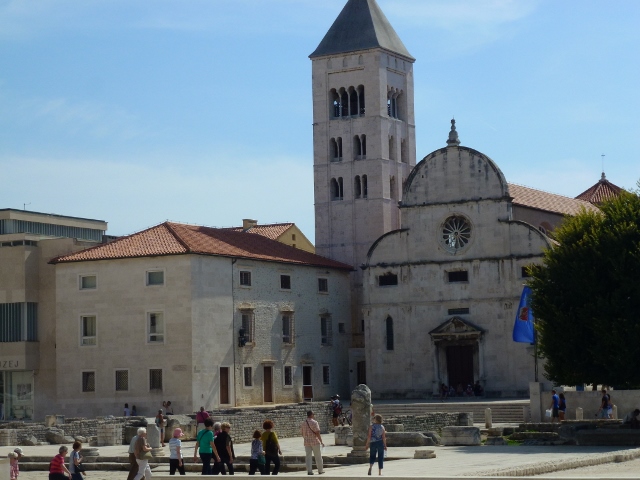 The alleys offer shade in the hot Croatian summer sun and the Trqs or Squares offer a sunny seat on winter days. There are gardens and small harbours just outside the old town which sits on a small elongated penisula.

Sadly after a few good days in Zadar, Lesley left us for better gelato in Ancona and a beautiful Umbrian Hill town, Gubbio, for  truffle laden delicacies.  Jealous much?  We are already plotting to get Lesley back next year, such a excellent traveller and great friend.
Our crew size hasn't diminished, Claire Frost has joined Mercier for a bit of island hopping.  going south back down towards Dubrovnik.  We will be visiting Murter, Brac and Hvar while Claire is with us.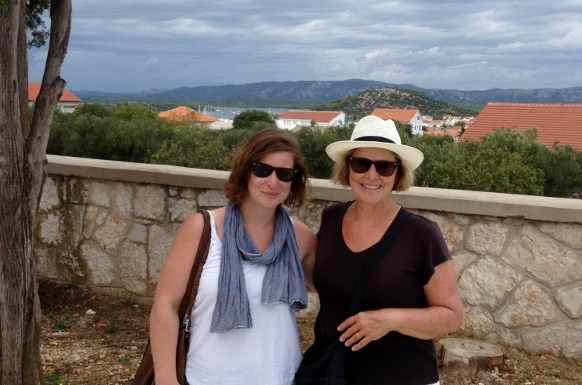 We had a good evening in Biograd, which is fairly resorty. It has been stormy & raining in Murter but we are cozy in Marina Hramina, which is a very nice marina.
Happy Birthday to my cousin, Sandra Riner.  Hope you have a lovely day!