Murter was a literal port in a storm, as we were going south, we could see thunder heads forming. We went to the very interesting Marina Hramina (pronounced Cremina) which had a lovely clubhouse and a beach. We arrived and walked up the hill to the church and back down to the market for fruit.  As we walked on, the sky was getting darker and darker and we arrived back on Mercier for a full frontal thunderstorm.  We were all very happy we didn't have the biggest mast in the marina.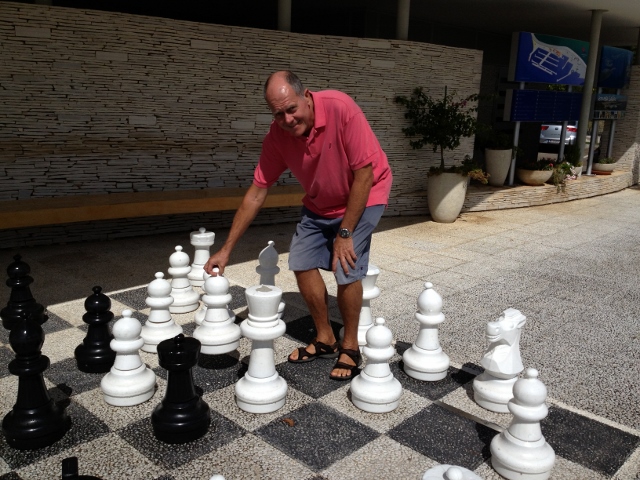 In the morning, it was dark and we all filed into the clubhouse to enjoy free wifi.  But when the sun broke through the clouds we decided it was early enough to head to Vodice, very close to Tribunj.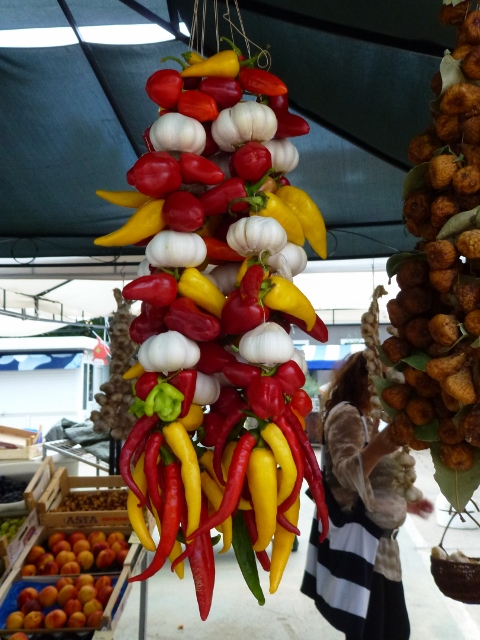 Vodice has a reputation for being noisy and lively but we thought we the season had ended, so it would be calm and quiet.  Well no,  no it wasn't, but lively is a good description.  We hadn't counted on the Polish Navy being in town, the three of us poured a drink and sat and watched the show.  Several boats away from us, we heard the refrain of " When the Saints go Marching in" in Polish, which produces quite an earworm.  This crew  seemingly so embarrassed the other crews that they were all smiles and propriety. Dobra!
After the previous day's rain, Vodice was sparkling and we wandered down to the working dock and looked at the old boats and day trippers.
Vodice means "water source" and on this fine sunny day, the water was clear and sparkling.  There are some beautiful small parks and plenty of restaurants in the old town and cafes line the harbour.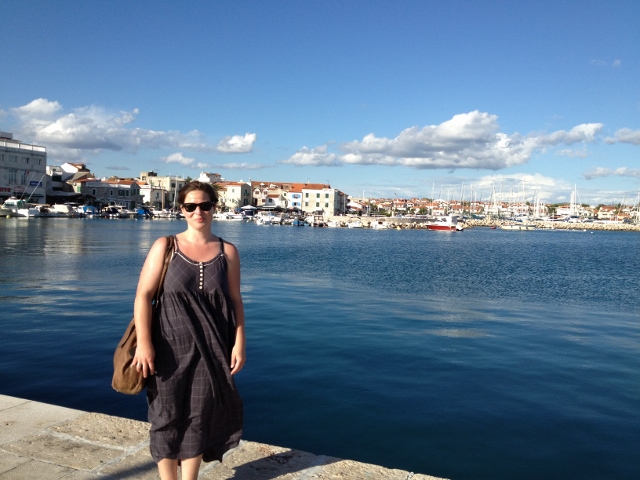 We thought we would leave Vodice early and do a long sail to Brac but on the way the thunder clouds were forming over Split and Solta, so we sought refuge in the town of Marina at the Marina Agana.  This is a very tiny seaside town with a beach around the bay and a small marina.  Perfect as we watched the rain fall in the distance and the wind shred the cumulus clouds overhead.
While it is great to be here enjoying Croatia, we are very sad to miss Opening Day at the Royal Sydney Yacht Squadron, we wish you all fair weather for the day.