There are three inhabited islands in the country of Malta, Malta, Gozo and Comino. We have been touring around all three.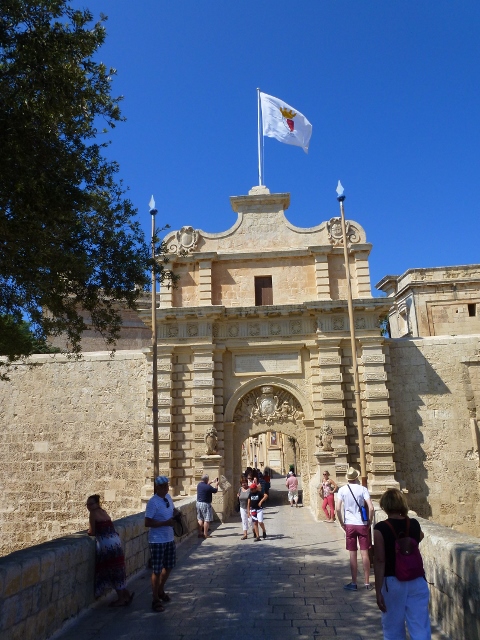 Mdina was the first capital of Malta, a walled fortress in the middle of the island, built by intrepid Phoenician sailors about 600 BC.  If you stand in the Citadel in Victoria on Gozo, a smaller island to the west of the island Malta, you see several hill top villages.  This is what I think looking at the 7 Hills of Rome would have looked like in the Middle Ages. A church and houses on each hilltop, surrounded by walls, to keep the enemy out.
The importance of keeping the enemy out was made apparent by the sign on the church of St Agatha in Mdina, to the effect: When the Saracens were attacking, the people of Mdina could see their boats come into the harbour, so Mdina shut its gates.  A woman had a dream; she was visited in the dream by St Agatha, who said that every man in the village should hold up St Agatha' s statute or picture around the bastion.  The Saracens could see there were so many men to fight, it would be a difficult battle.  They left Mdina and went back to their boats.  The note went on to say, the Saracens went over to Gozo and took the entire population of the island away as slaves. (The people of Gozo may not have had a direct line to St Agatha.)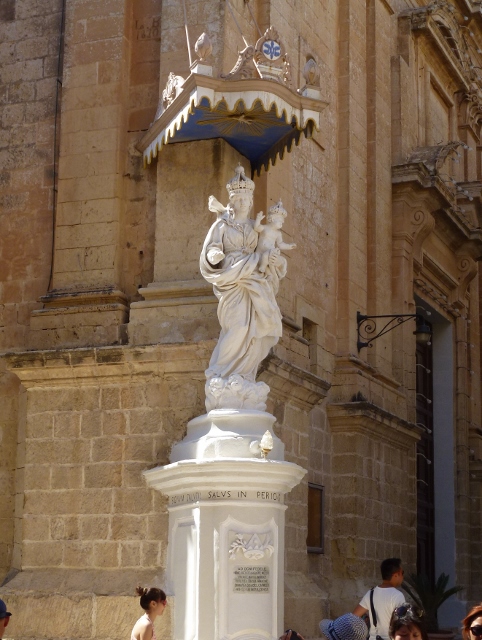 Both hill top fortresses are still robust and stark in their beauty. They inform us that life was not easy and safety has always been an important factor in life.
Gozo is very quiet compared to Malta, with lovely beaches and its historic hilltop towns.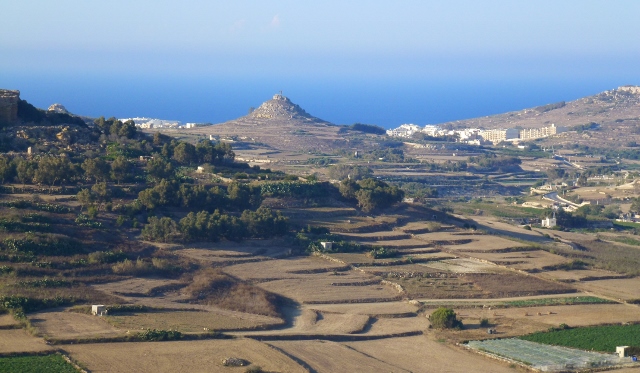 Comino is the small island between the two. Good marinas but the anchorages are very joggly.  We stopped at Comino for a swim, first going to the Blue Grotto which literally overflowing with boats, several ferries with boom boxes and joy riding speed boats zooming past to add to the wash.  We went to the next small bay next door and had lunch and a swim.

Today we will go and explore more in Gozo, have a swim and climb to see citadels.  The one thing we have missed is gelato, it seems unnatural to climb all those stairs without it. They do have ice cream in Malta, but it's just not the same.