The staff of the Aranui were tremendous, welcoming and professional. There were several special evenings and even a Polynesian Breakfast. We would often have a lovely dinner in a harbour, very festive with very little boat motion. These are photos of the Polynesian Banquet.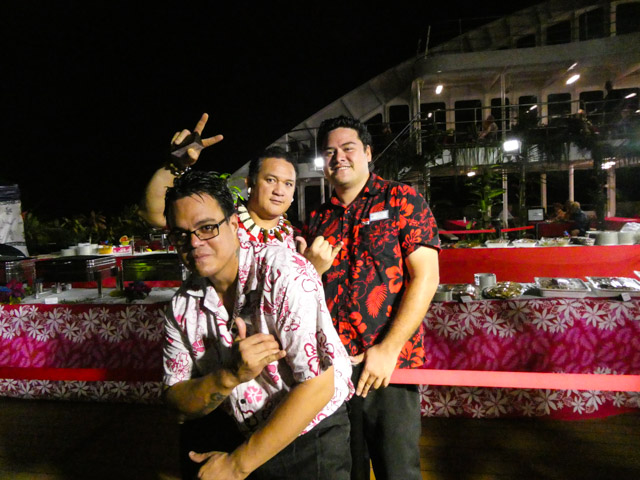 Tave helped me make purchases in the shop and often helped us tie our pareau on securely. The staff participated in both looking after us and entertaining us. They were all quite talented. Even the men of the Supercargo did a haka for us one evening that was quite amazing.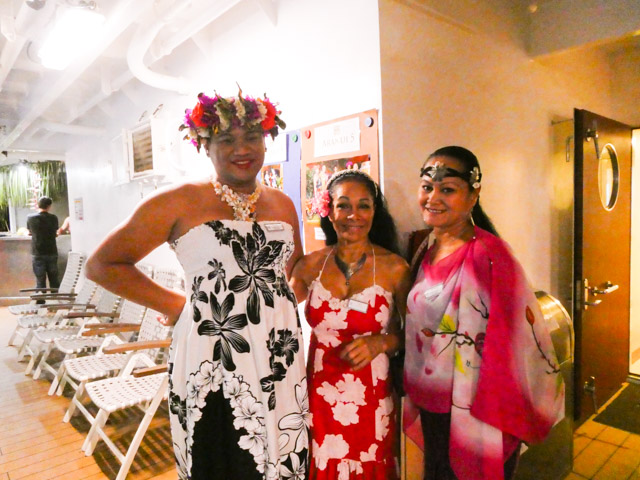 Ric dressed for his performance and James ready to show his model boat. Aranui expects everyone to do most of the activities.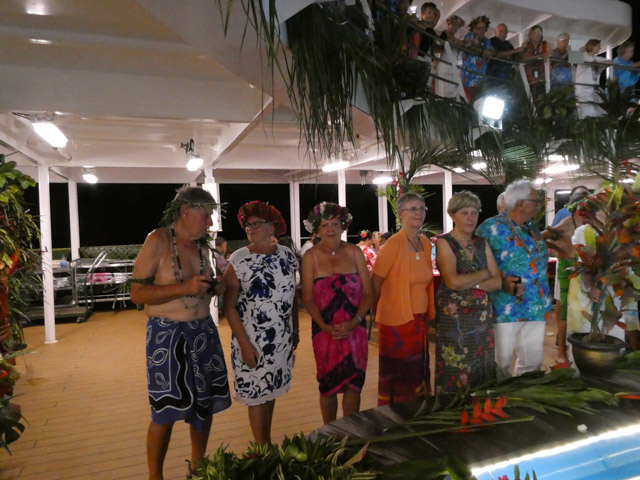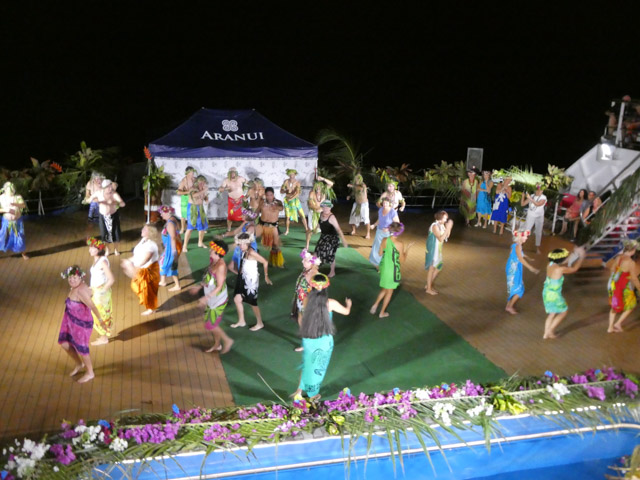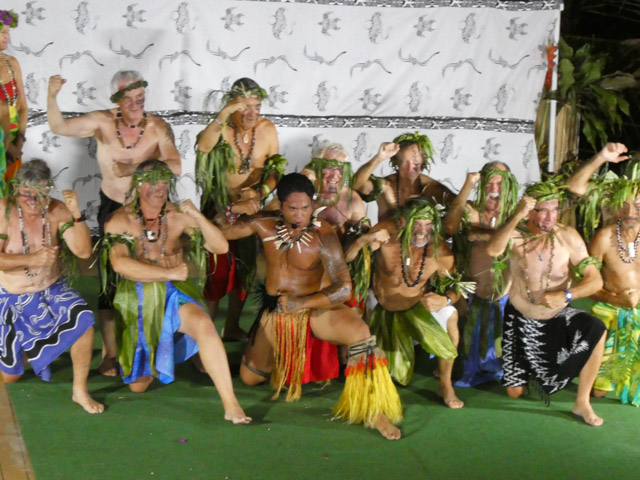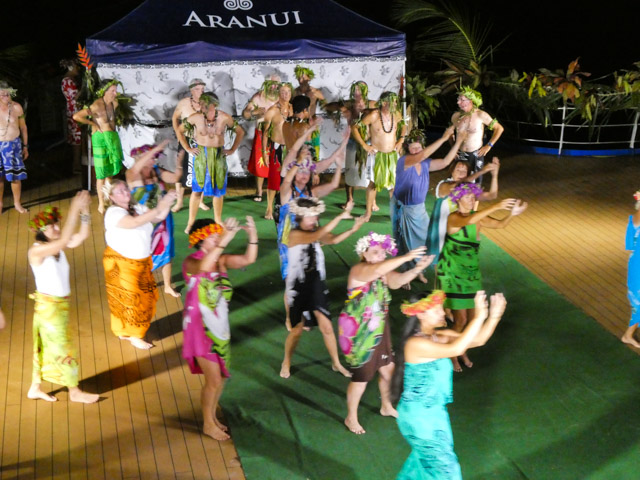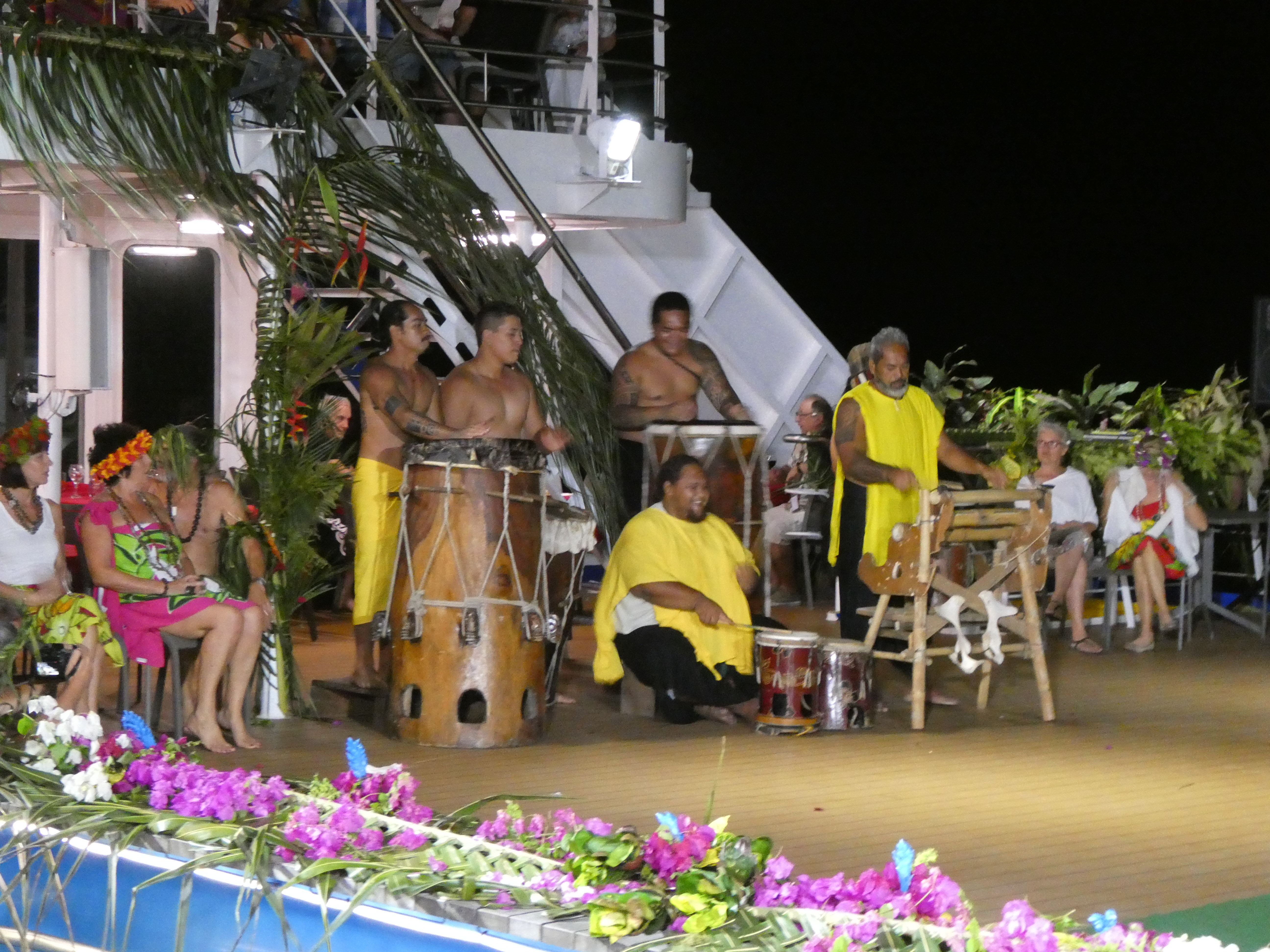 So the Polynesian night is definitely a night to remember. The flower crowns alone made us feel like we were in Paradise. If you go on the Aranui, join in. Don't hold back.