We had a morning in Orvieto before leaving for Rome. Not enough time, but at least we got to see it quickly and know it is a place to return to in the future.  It is a splendid and enjoyable hill town in Umbria. Built on volcanic base, rising above tufa cliffs visible from the passing valley.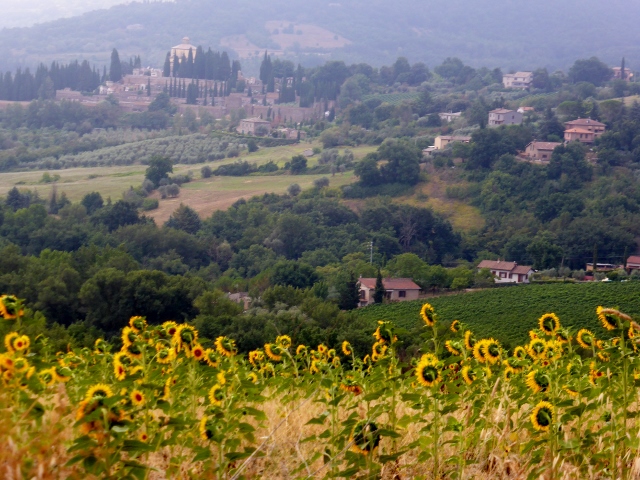 Still you can do a day tour from Rome, so it gets busy by lunch time. The shops here are upmarket and have interesting and beautiful merchandise. The most splendid Duomo, I have seen outside of Rome is here in Orvieto.
But the detail of the edifice is incredible in paints that look made of gold, lapis and emeralds.
The facade of the Cathedral was under scaffolding, so these parts are the best we can manage.
Orvieto was once an Etruscan city and later became a favorite refuge for Popes. I guess even Popes need a holiday. The magnificent vistas and climate would have called to them.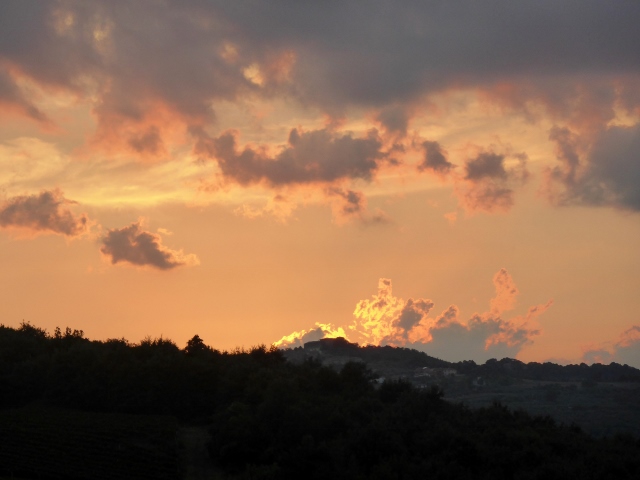 We have to return to Orvieto and stay on the hill. But down in the valleys, even in Lazio we saw more sunflowers.