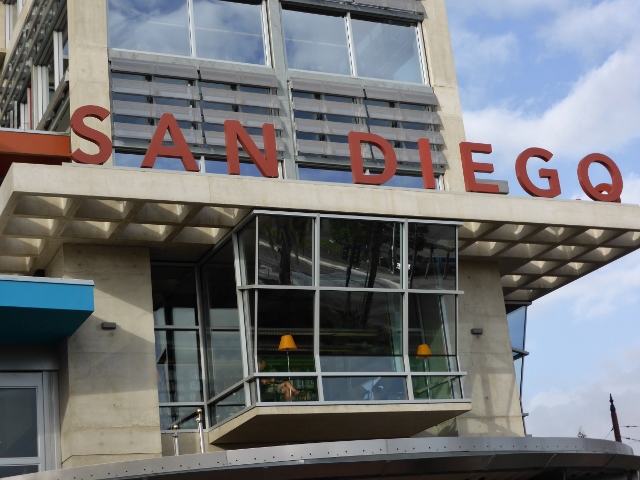 We woke with surprise to a rare grayish morning with a chill in the San Diego air.  It is our last full day in San Diego and we had planned another trip to the beach; instead we decide  today was the day to go to the new library.  San Diego Central Library was sensational.
The architecture is innovative with a myriad of spaces for different events, a wonderful BaseBall Library near an open space reading room.  The Children's Library has superb Dr. Seuss murals on the wall and exhibits of other authors like Maurice Sendak.
We took escalators up to the second floor, passing great Visual Arts screening on the wall.  There are indoor reading rooms, conference rooms, galleries and outdoor spaces.  There is parking underneath the building. Views take in the Coronado Bridge, art spaces nearby in old buildings  and PETCO Ball park, home of the Padres.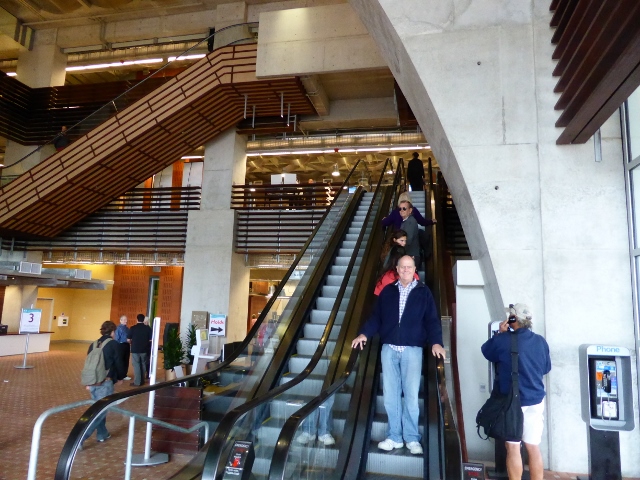 San Diego Central Library is the new home of the biggest BaseBall Library," west of Cooperstown".  It is right next to the comfortable, open reading room with views over San Diego icons like the Coronado Bridge and the Trolley Station.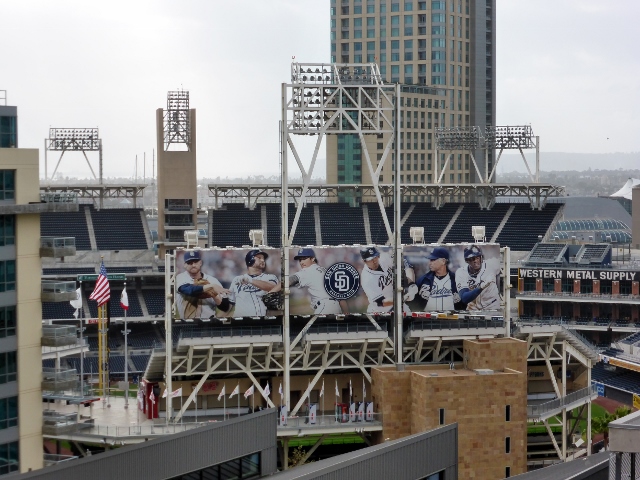 The outside of the building was as remarkable as the inside, with viewing platforms overlooking all of the revitalised San Diego Downtown area.  The giant steel dome creates a wonderful landmark in the San Diego skyline.
Over one entryway, a quote read:
"The three most important documents a society gives are a birth certificate, a passport and a library card."