We sailed out of Lefkada on Wednesday morning and made our way to Lakka .
Lakka on the north of Paxos, is an intimate bay, absolutley packed with yachts, from 2 meter runabouts to 34 Metre yachts.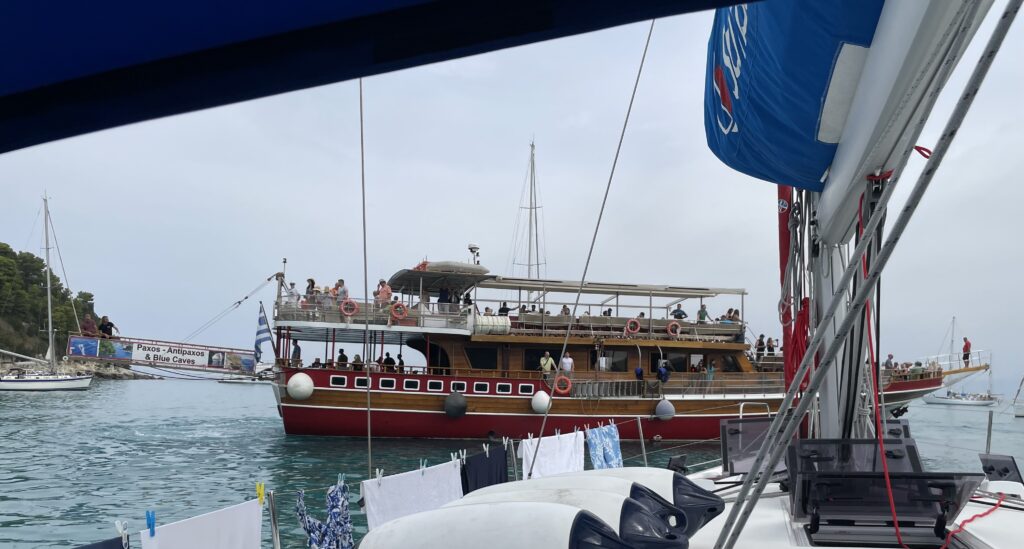 Tour boat, Lakka Bay

Graeme and Diane were very excited to be meeting their old friends, Shiona and David on their boat, Capella, in Lakke Bay. Seeing old friends, a fair distance from home, (NZ/ UK) was exciting and emotional. Sailing connections are strong. There are other games involved in their friendship, tennis and throwing a floating ball around while swimming.
Historically, Paxos and Antipaxos were created, when Poseidon struck the island of Corfu with his trident. He was pleased because he could retreat to this island idyll with his mistress Amphitrite.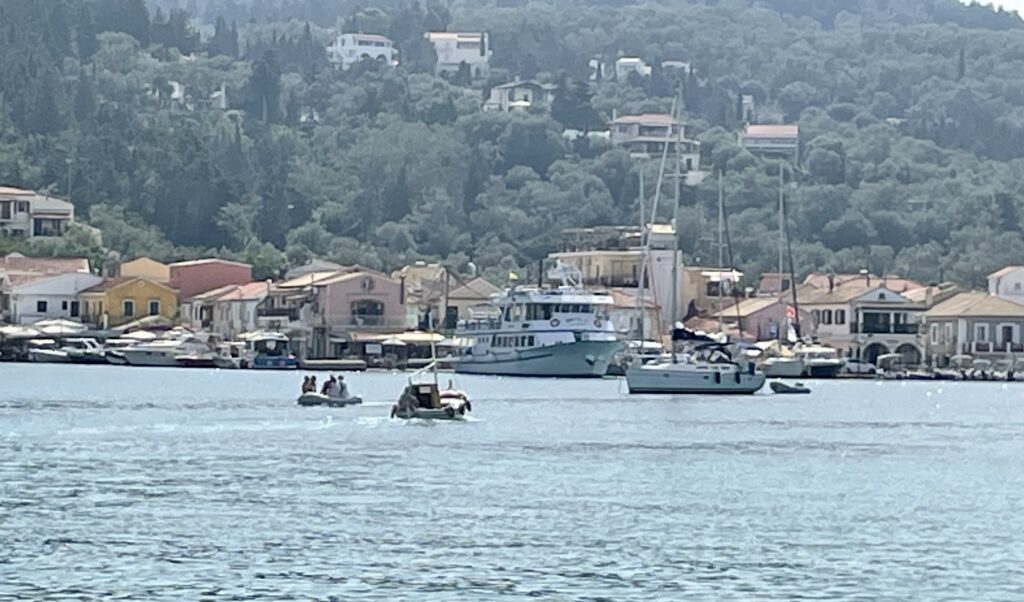 Lakka, Paxos

Later, Ali Pasha chased the Souliotes, an Orthodox Christian Albanian group from Epirus, Greece and they escaped to Lakka. Their own paradise found. And Ali wasn't a pirate, Ali Pasha was a politician.
That night, with David and Shiona , we went We had so much fun eating lamb kletifiko and peeking into the shops, we forgot to take photos.
Back to the boats and goodnight to Shiona and David. A wonderful day and a terrific dinner and all was well with the world.

Everyone was well rested and ready to depart the next day. And Cair Vie made a wrenching noise and would not start. What could be causing such a dreadful noise, tune in to find out.