We know we are lucky, not the least because our friends our travelers too.  This gives us great insight on what to see when visiting different places that they have visited, lived in or live nearby.
1)      So far, our best evening was spent with Monica Earl.  Nothing one can see in London, is as great as seeing a good friend from home.  It was great to hear about the work she is doing and life in London.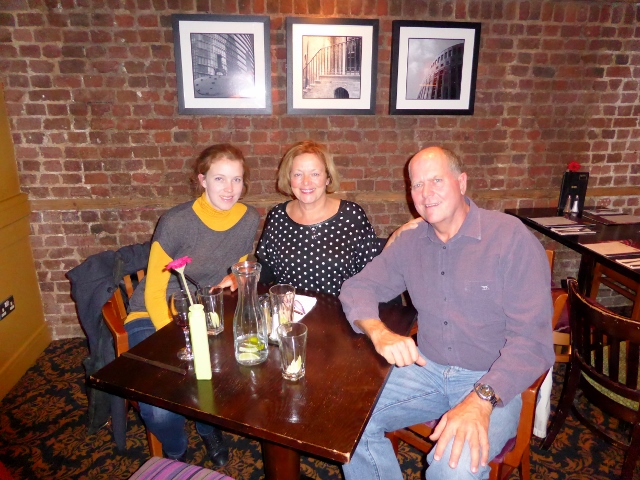 We had a quiet evening with a quick stroll around Canary Wharf, we saw the Temple Lounge, in West India Quay.  This is a Sheesha Garden, where people meet to smoke exotic scented tobaccos with water pipes and have drinks and socialize. We decided not to eat there but go to a nearby café.  We wouldn't have even understood what a Sheesha Garden was except for Monica's insider knowledge.
2)      Pam Lofthouse is studying in the UK and had given us two tips, both excellent. The first was to see Warhorse, which we were lucky enough to get to see. Excellent production, the horses are puppets but lifelike at the same time. Great theatre, highly enjoyable for both of us.*
3)      Pam's better tip was to visit the Sir John Soane's Museum in Lincoln Inn Fields.  Even with a description and a quick look on the internet, nothing prepared us for the home of this great English architect and his 'house-museum'.  Imagine a terrace house, but with ceilings 25 ft high and every available inch covered in art and antiquities.  Mirrors were strategically placed to capture light and during Soane's lifetime, his home was lit with whale's oil which must have been a wonderful illuminant for these dark rooms. There is a Venetian room, filled with paintings of Venice by Canaletto.  He also has a series of paintings by Hogarth, including one series called An Election, which illustrates that politicians may change but politics doesn't.  They are as wickedly funny now as in 1754.  Soane's museum is superb and well worth a visit.*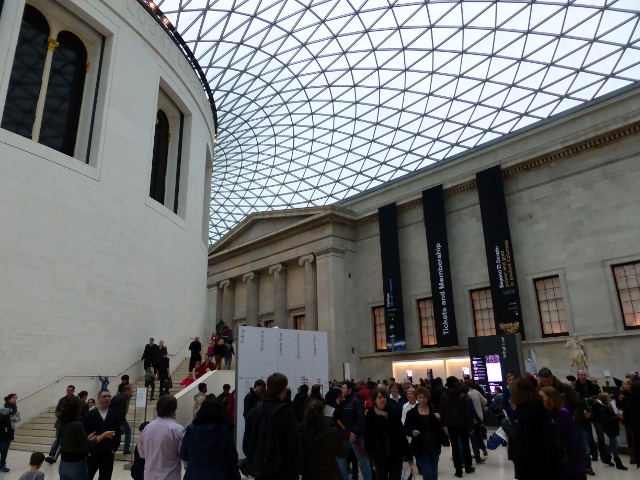 4)      This trip to London was hastily devised not planned, so the only meeting we were going to get with Libby Chapman was a phone call to the Isle of Wight. Libby told us about the Wallace Collection.  We weren't even sure if we could fit it in because we were going to the British Museum on Sunday.  Sunday was stormy and raining, so half of London was at the British Museum, we managed an hour before we decided that the Wallace Collection may be more hospitable.  The Wallace Collection is also a house-museum.  It is an incredibly large and diverse assembly of fine art, decorative art and armory.   There are so many Pre – French Revolution paintings of royalty and 19th French paintings there in the Collection, that we heard more French than English.  In the armory area in the basement, even 14 year old males were engaged; as they could try on the armour, helmets and leather jerkins, then try to stand upright.*
5)      Shopping – enough said.
*No photos allowed in these venues