We have sailed into Salerno this morning, a quick easy motor.  James and Frosty polished the stainless, just in case Swanny did a surprise inspection. Mercier looks pretty good now. Just a bit of cleaning, laundry and TLC before the DeAngelo clan of New York meets the D'Angelo clan of Giffoni. Blame the slight name change on Ellis Island, but it is very minor.
So on the way up the coast, we have seen some lovely vistas and also a surfeit of watchtowers – mainly Saracen towers to alert the communities when the Saracen slave traders were coming, so they could escape up to a fortress.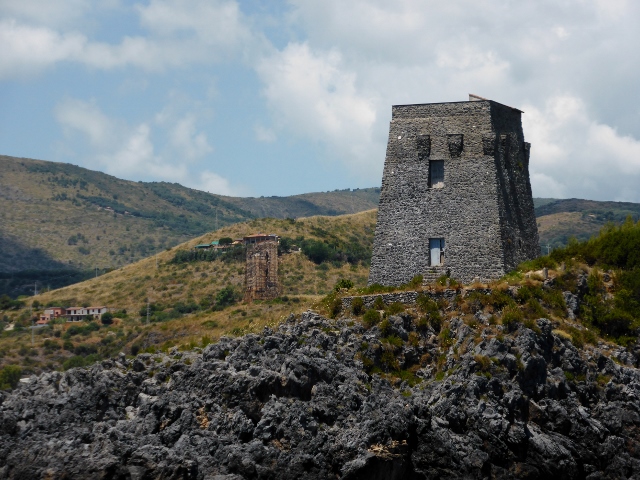 Allora, the Italian coast is beautiful, maybe greener than we have seen before and the water is azure blue. The soil seems to be volcanic or limestone and so stone buildings and stairs are everywhere.
In Agropoli, we asked for directions for happy hour and Aperol Spritz and we were directed to a wide street at the bottom of a long wide staircase, with a bridal limousine at the bottom. The bride and groom were radiant in the setting sun.
Afterwards we went out for pizza near the Porto Turistico, where Mercier was moored and watched the incredible sunset.
The sunset was sensational. Ever since I said sunset photos were boring, I have seen a few good ones.