We are not referring to the candy, but the shopping. Shopping in Turkey is mainly a wonderful experience.
We thought a kilim or Turkish carpet might be a wonderful souvenir of our time in Turkey. It turns out buying a carpet was overwhelming. The fact that it is difficult to find a reliable carpet salesman who also has the kilim with the right colours, within a reasonable budget.  Although we wanted to purchase a rug, we deferred.
What was more fun was buying pestamel or Turkish towels. Unlike Turkish rugs, you can be sure you are buying Turkish towels made in Turkey and not China. With a little bit of research, you can find hand-woven artisan pestamel and have an enduring souvenir.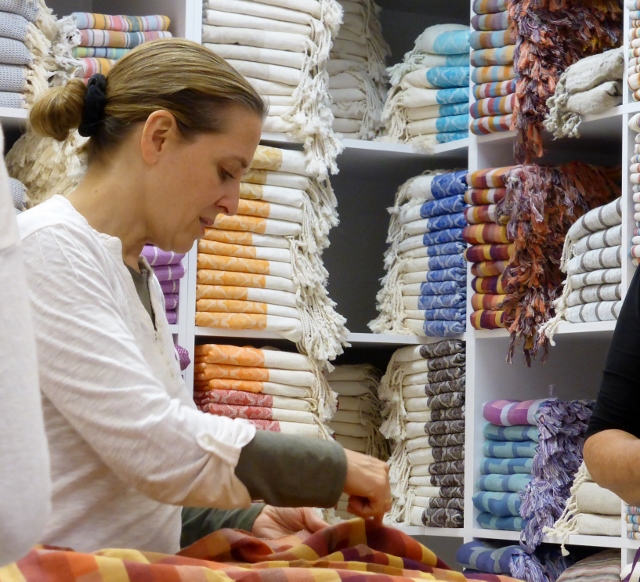 We were lucky to discover Jennifer's Hamam in the Arasta Bazaar in Istanbul. Aarasta Bazaar is smaller than the Grand Bazaar and also less frantic. Jennifer is a transplanted Canadian, who had a passionate interest in weaving and hand crafted goods. She sourced weavers in Turkish villages still hand weaving the towels on looms.
Jennifer is working with weavers and encouraging them to refurnish their old looms and begin using them again with cotton, silk and linen. To see her work visit jennifershamam.com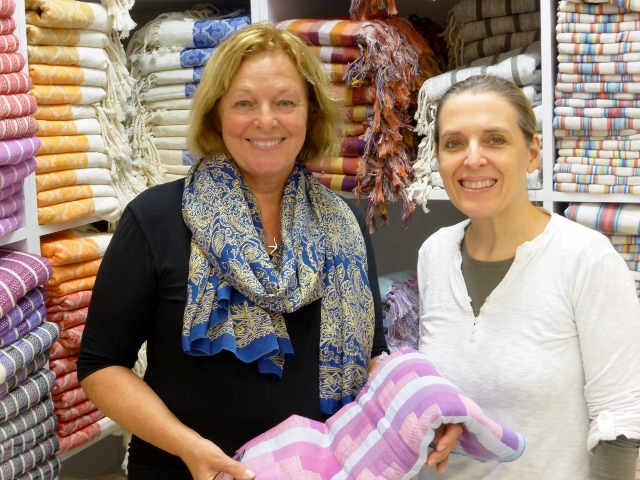 Istanbul is so colourful. We didn't take photos of actual Turkish delight being made, but we did see a lollipop maker creating a lollipop to order near the Blue Mosque.