Kas is a lovely place, with the shopkeepers and restaurateurs keeping their invitations low key. History just inserts itself into daily life seamlessly. It was Lesley's last day with us yesterday, she is travelling to Rhodes via Kastellorizo. We have not used up our 90 day Euro allotment for times like these and we decide to take the ferry trip with her.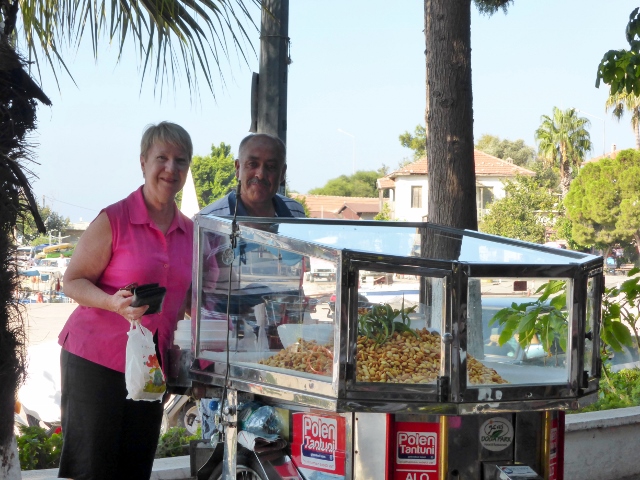 In less time than a ferry trip would take from the Quay to Manly, we are back in Greece and on a picture postcard island of about 5 square miles. The island, also called Meis in Turkish and the older Greek name of Megristi, has a beautiful natural harbour facing Kas. The houses around the harbour and up the hill are either completely renovated, beautiful and colourful or in various states of ruin.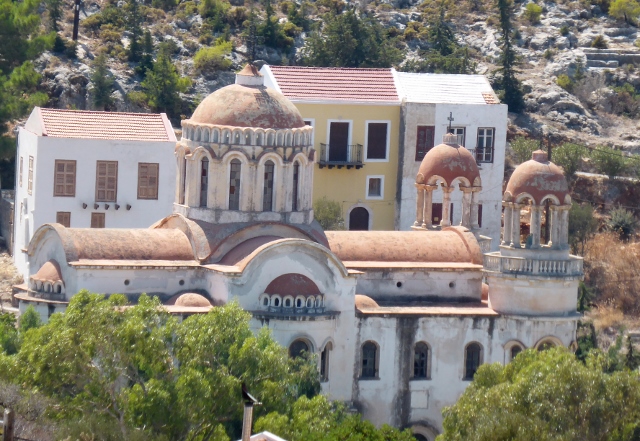 Many residents of Kastellorizo migrated to Australia, mainly Melbourne and Perth with only 500 residents on the island full time. Their descendants are coming back to enjoy the island and to renovate the family homes.
One of the joys of travelling is friends' sharing their experiences so that we are sure to visit, because they have enjoyed the magic too. Dave and Leigh visited and really enjoyed their time on the island. Leigh mentioned the Aussie connection. Sharron and Graeme celebrated their 25th anniversary here, danced to a bit of Greek music and broke a few plates.
Everything happens on the water front, with the restaurant tables so close the edge of the harbour, you see everything in the water and it is very tempting to throw bread in for the fish. We saw at least three big turtles in the harbour and they would push each other around. We couldn't tell if it was territorial or amorous in intent.
When our ferry arrived, within minutes we were walking round the waterfront. The chefs are clever, they fillet their fresh fish and throw the bones and bits to the Loggerheads, which keeps the turtles interested in the foreshore. You will also see how sleek and glossy the cats are, well behaved to ensure they get their share of the fish scraps.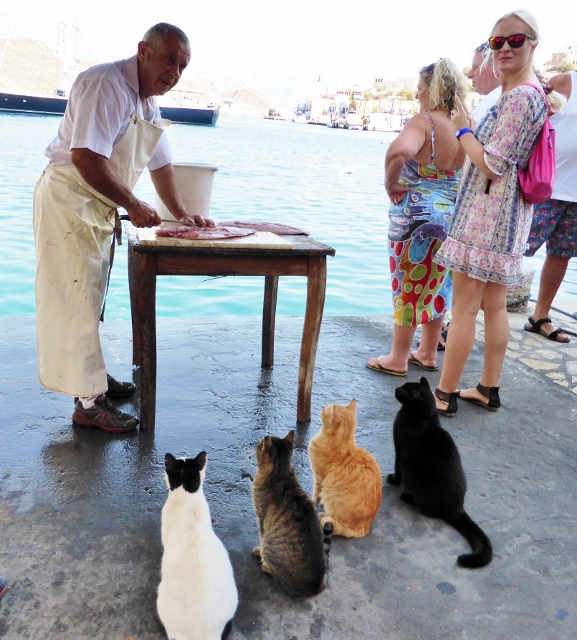 Before lunch we climbed up to the fortress castle, then around the back to other squares and churches, before our long and lovely lunch at Alexander's. Finally a goodbye to Lesley, which brings to mind another joy of travel, travelling with friends so you can enjoy the experience and create memories.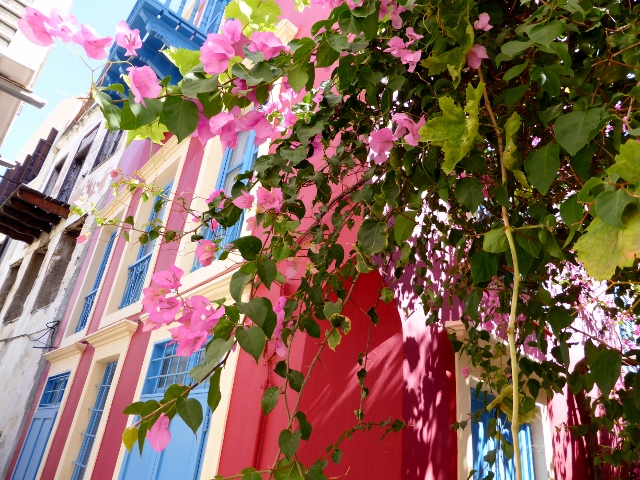 We still have home firmly in our thoughts and it has been busy at the RSYS.  We send our warmest congratulations to Richard Chapman, who is now Commodore of the Squadron; we wish you smooth sailing. The same wishes go to Dave Edwards, our new club captain; David Ward, our new Vice Commodore; Christian Brook, our new rear Commodore.  Good luck to you all in the coming year.
James and I would like to thank Commodore Malcolm Levy for including us in Squadron life for the past four years. Great job, now you will have more time for leisurely lunches in McMahons Point.
Lyn and Rene, I hope they thanked both of you for all the work you have done too.