If your route constitutes sailing to windward, there may be no better place to sail/motor than the inland sea. Sailing from harbour to anchorage through this area is a dream. Why you ask?  You can easily get up early and get to your next anchorage with light winds, get anchored in time for morning coffee before the wind gets fresh.  Get off the boat for the afternoon sightseeing and have dinner ashore, then by about 9:00 the wind has died down and the boat is quiet for a good night's sleep. We call it the Gentleman's Breeze. You have plenty of time then to walk around and enjoy the sights, shop or find a bakery.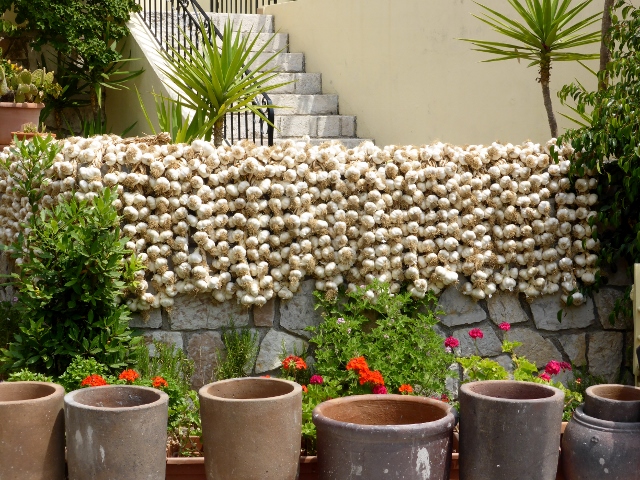 If you want to sail, hopefully going south, then you have a sleep in, morning coffee, sail to a lunch spot, swim and in the early afternoon the breeze comes in and you can sail for miles under fresh breezes.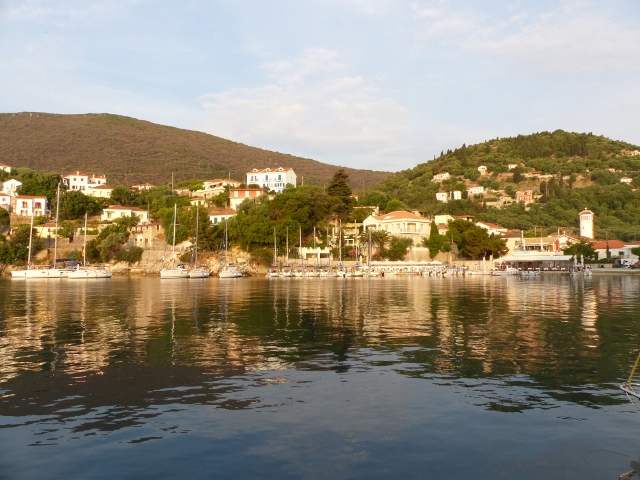 Jimbsail.info is a wonderful resource for sailors sailing in the Mediteranean  and he has information about the Inland Sea of the Ionian enclosed by Kephalonia, Ithaka, Mainland Greece, Meganisi and Preveza. In all the Med, this is sailing that most reminds me of Sydney Harbour. The Inland sea is good area for novices and families. It is a great place to sail in Greece and not have to work around the Meltemi or struggle going to windward.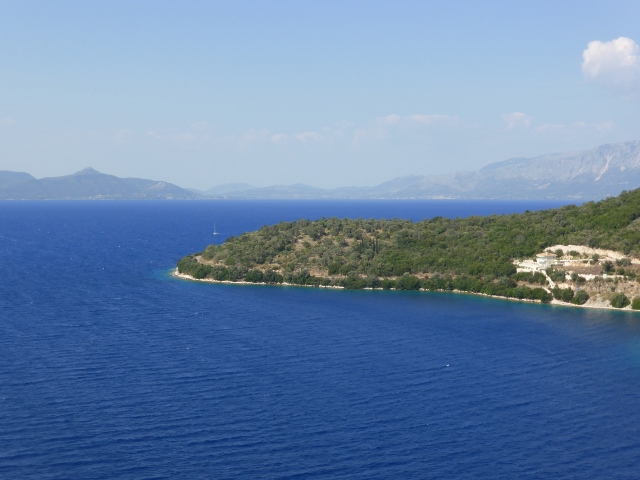 The captain and crew on Mercier, have wooden boats in their veins. Squadron friends know Ric and Sandy have the lovely classic yacht, Rapunzel. On Ithaca, both In Vathi and Kioni, we spotted the classic wooden yacht Rubicon, and Rubincon's owners, Lance and Charlotte.  They are also members of the Cruising Association.  Hello quickly turned into a chat about wooden boats and their beautiful Rubicon, which they will keep in Greece. Lance calls this "resonance", finding people with a shared interest and continuing to bump into them.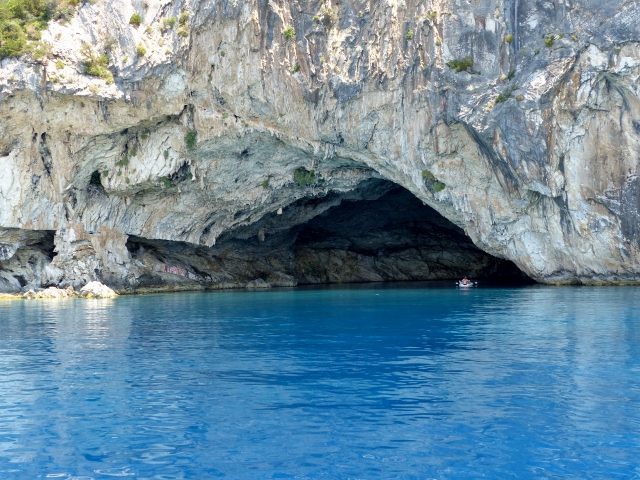 So our last few days have taken us to Vathi and Kioni on Ithaca as well as Porto Spilia, Meganissi after a swim near St Nicolas's Cave.  We are enjoying the trip, even though we are moving, but Sandy and I decided it is just the right pace.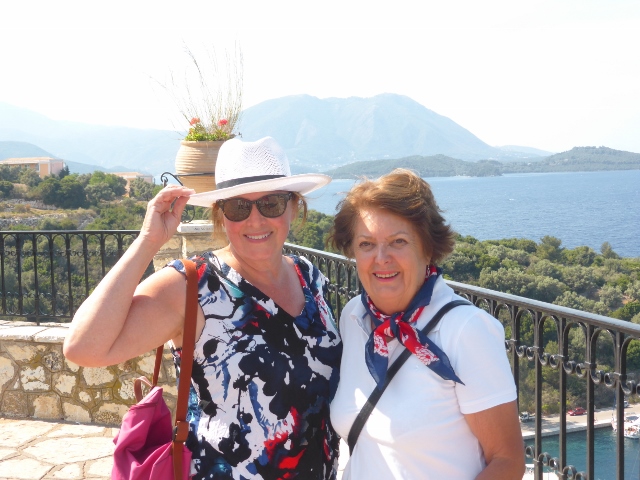 Meanwhile, fair winds to Rubicon, Charlotte and Lance.  We'll see you in Sydney.