James and I joined several friends for the annual Pizza Party at the KMYC on New Year's Day. This is the best view from a Pizza oven anywhere in the world, overlooking Cowan Creek, boats passing, sea planes landing and friends sampling the homemade pizzas.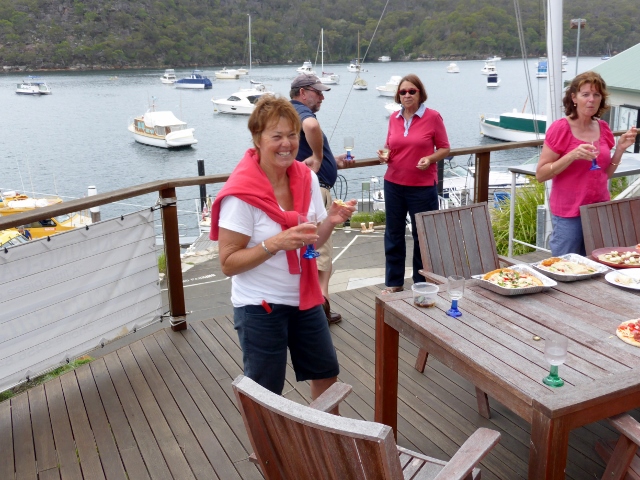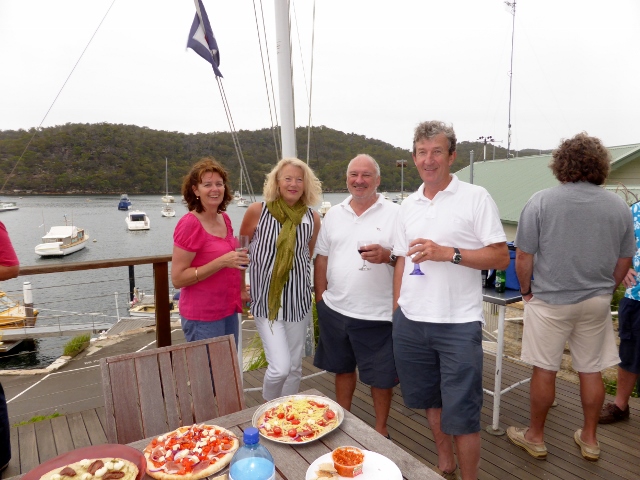 On Saturday, we walked around Cremorne Point, a peninsula to the Northeast of the Sydney Opera House.  The views across to the city are quite beautiful, although the clouds gave everything a silver glow rather than the usual blue sky.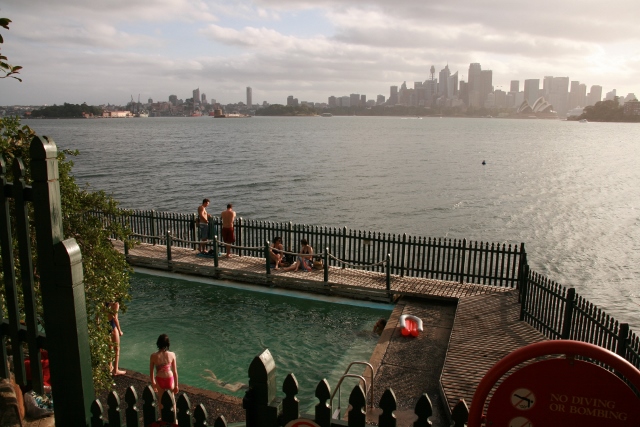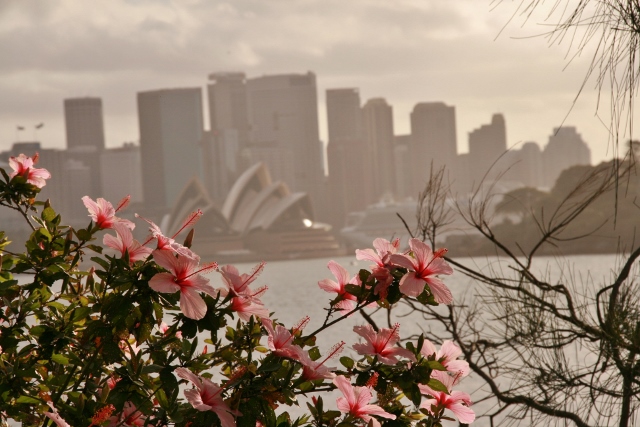 On Monday, we went up to Palm Beach to visit Trina, Aunty Gwen and Baby Bunty.  We had a lovely afternoon with them.  On the way home, we took the scenic road and took photos of Whale Beach and the headland. That was a blue sky day.