Mercier is sailing in beautiful waters, crystal clear and warm, along the Bozburun Peninsula.    On Tuesday, we sailed into the marina of Selimye, a striking little village full of boats and holiday makers.The weather is very hot and water is the key to being comfortable. Jumping into the bay to cool down or turning on the hose on the jetty, or water in the form of ice are saviors in this sort of weather.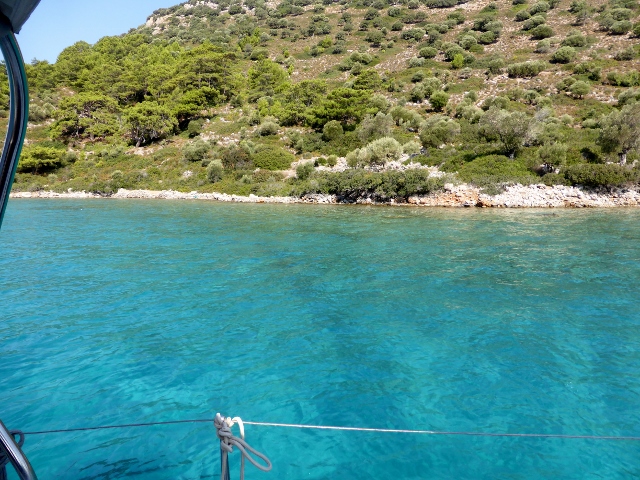 We decided to explore the town and have lunch saving a salad dinner for on board Mercier later in the evening.  It can be too hot to eat at night. The village is full of shops, green grocers, restaurants and pensione or as they are known in Turkey, pansiyon. After wandering around town, we stopped at a lovely cafe attached to a pansiyon. Nane Limon Pansiyon had a swimming platform and cafe in the midst of Hellenic ruins, with tables, couches, lounges and a hammock between the fig trees.
On Wednesday morning, we continued down the Bozburun peninsula, to the village of Bozburun.  There is a small marina there but it looked a bit noisy and hot so we tried moving back out to the mouth of the harbour where there are several restaurants with boat moorings available, the breeze was fantastic and so was the view.  The arrangement is that you stay on the mooring or stern to on the restaurant's quay and have dinner.  I am perplexed as to how they don't have a minimum spend but they haven't seemed to thought of it yet. Hotel Aphrodite was a very good mooring, much cooler than being in the main part of town and there are a couple of other nice restaurants nearby.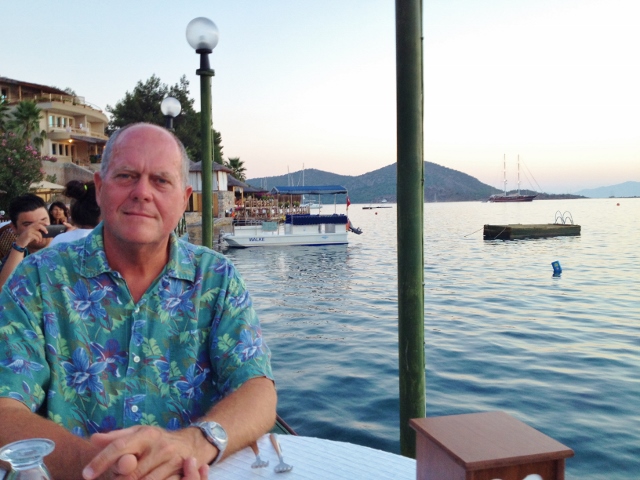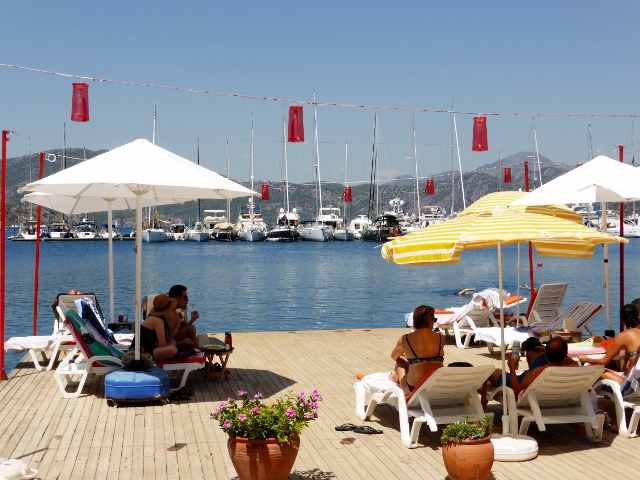 We are sailing over to the ancient town of Loryma, down the Carian Coast.  Compared to sailing in Greece and Croatia, we see incredible numbers of beautiful boats here. In a few days we will meet Rene and Richard in Marmaris.