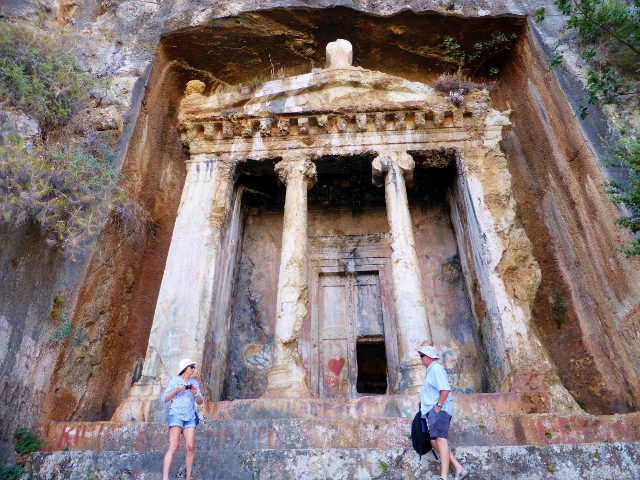 The dreadful heat pushed us into port and the wonderful thought of an air conditioned room.  No one had slept well for about three nights, but Fethiye promised to bring us bliss: air conditioning, cool drinks and a lovely pool with shade umbrellas.
On Tuesday, our energy recovered, we decided to  take a taxi to see more Lycian tombs. We saw an air conditioned cab and he took us up the hill to see first the castle, a very ruined site that may have been used by the Crusaders and then up to the Lycian Tombs. The tombs are at the high point of any given towns so the souls have an easy journey to the heavens.
The biggest tomb belonged to the once rich or famous Amyntas or Aminthas, because there was an inscription to identity him. This tomb is circa 4th century BC and is carved from the local rock in the shape of a temple portico. It is about the equivalent of 6 or 7 flights of stairs to reach the tomb, which is intact except for damage mainly caused by rain seepage and graffiti.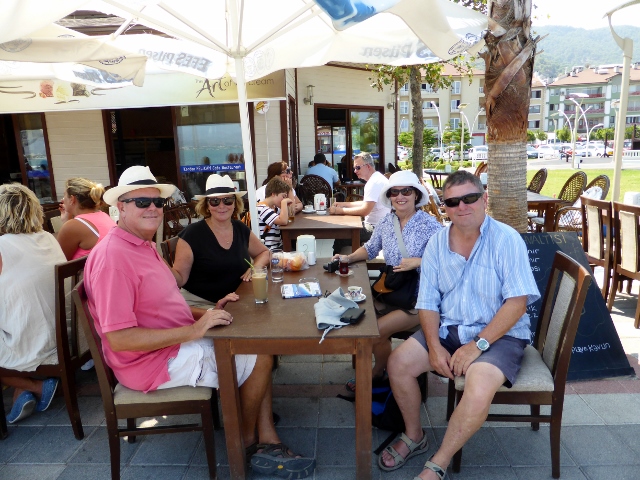 Then we went to the Fethiye Tuesday markets, vibrant with food, grains, spices and  cheese. The stall holders are men and woman with the gift of chat and cheek. They are entertainment which has stayed the course of time.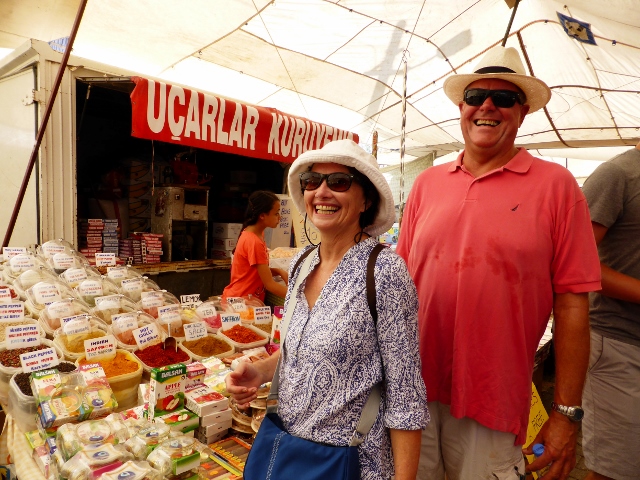 There is also a market full of clothing and hand bags, mainly fakes. But to Blue and James, the most important market was the fish market.  Fethiye has an interesting take on seafood.  You go to the bustling fish, fruit and vegetable market and purchase the seafood of your choice then go to the nearby restaurants for them to cook the fish in consultation with your preferred method. Talk about expert advice, they will even go with you to purchase the fish.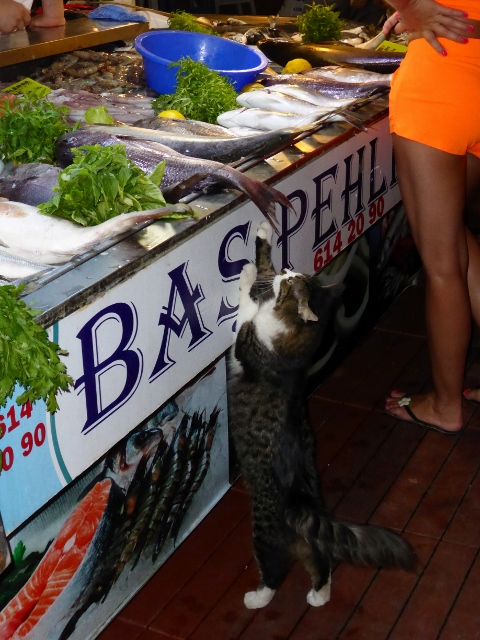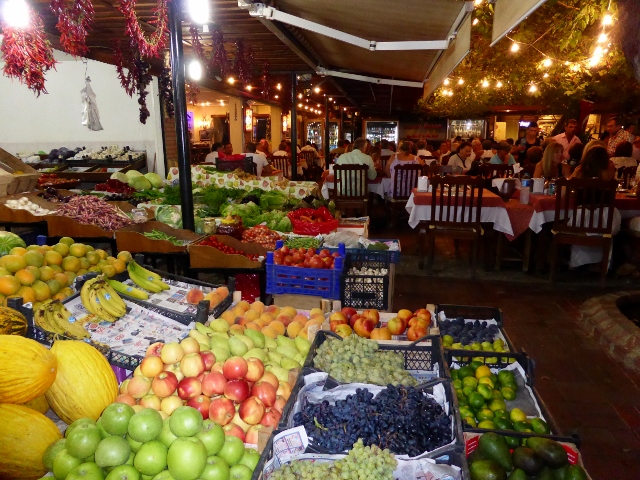 This is not the place to come for a quiet evening, no romance here.  The noise levels are stratospheric, the TV soccer is playing over the head of the Anatolian musicians.  It is a long time between courses but that is ok because we are able to speak to the Turkish friends on the next table.  In fact, despite Ivan's best advice, they talked the poor Aussie innocents into trying Raki.  Shot for shot, laugh for laugh, we had made new friends. Sherefe!