James and I loved cruising Alaska and British Columbia. We loved catching up with new friends and old. Fun and excitement were on the cards every day. On our way back to Vancouver, Gaila had a great time answering the often asked: "So will you fly straight home?" with "Now we are going sailing".
We were able to walk right off the ship on the 31st August and into Vancouver. A few texts alerted us to the fact that our friends had arrived and we would go to Nanaimo to collect S/Y Enchanted the next morning.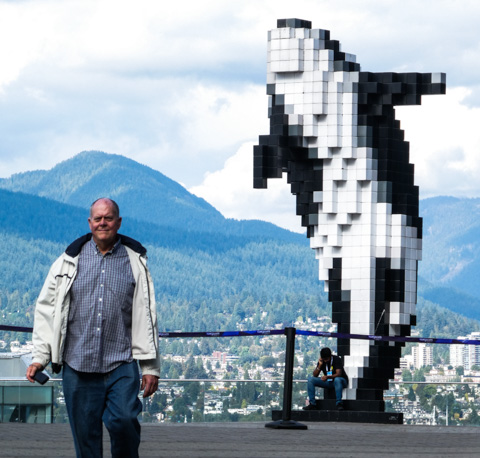 The ICOYC (International Council of Yacht Clubs) began a Cruise of the Canadian Sunshine Coast co-hosted by the Royal Vancouver and Seattle Yacht Clubs. We were looking forward to visiting the Royal Van and several outstations. We are looking forward Princess Louisa inlet and the Chatterbox Falls and discovering what Outstations are. There are three boats of Australians, we know it will be a wonderful ten days.
We are about to start the second chapter of this vacation.