Day 5 in Ajaccio, and it is not really part of the plan.  However, in the Med it is best to let the weather guide you and not tempt fate by going out in rough conditions, especially two up.
Ajaccio has some interesting diversions, trains to Corte and a good shopping centre, including E. Leclerc and Monoprix.  The boat is now fully stored with supplies, water and we even found a bottle of Mercier champagne to have with the Swannos.
Today, to escape the cold & rain, we went to the Palais Fesch Museum to view religious art, Napoleon's family in sculpture and paintings, European and Corsican paintings.
When we came out the sun was peeking out, so we walked down to the marina to see the classic wooden yachts.  These yachts were from Italy, Ireland, UK, France and the US.  We don't think they went out to race today due to the heavy winds or at least not for long.  We did see one yacht which had sprung a few planks in the racing.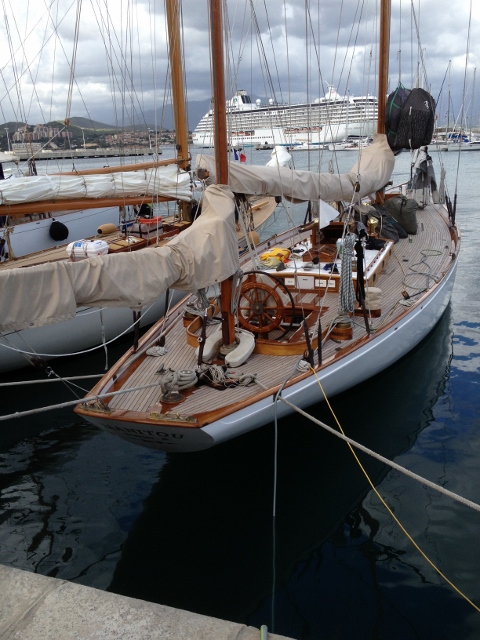 James noted the "plethora of varnished masts", today we saw them working on the boats and perhaps putting some finishing touches on a varnished spinnaker pole.
Here are a few photos