From Alexandra Island, we motor sailed to Seattle Yacht Club Outstation at Garden Bay.  We had a green box get together after the Skipper's Meetings, which was so nice, a club house with hot showers and a great place to mingle and meet other cruisers.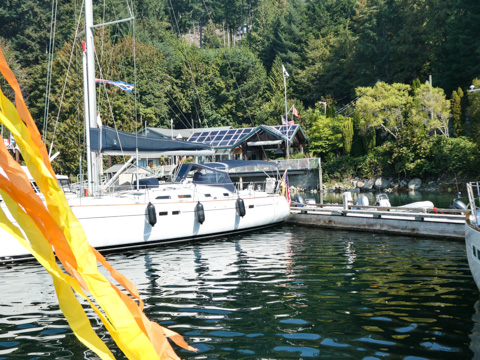 On Thursday, we headed to the Harmony Islands en route to Princess Louisa Inlet. These islands are masses of granite, with forest going up from the waterline.  Anchoring was a considered exercise because the water is so deep here. Canadian yachting said nearby Hotham Sound was 2,200 ft deep. A glacier had etched the islands out of granite mountains.
Once anchored, everyone (except the photographer) went for a swim and there were a few squeals at the 17 C degree water.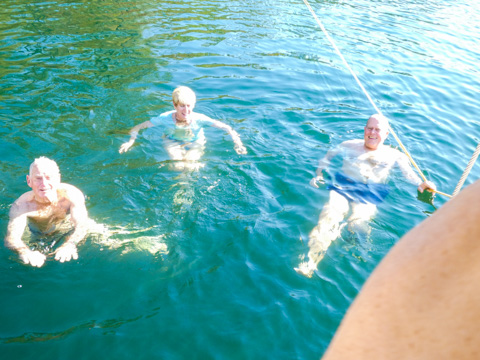 The skippers meeting was a cosy get-together with all hands, on the Starship- Malaika raft up, to discuss the next days journey up to Princess Louisa inlet and strategies for crossing the rapids and enjoying the wine.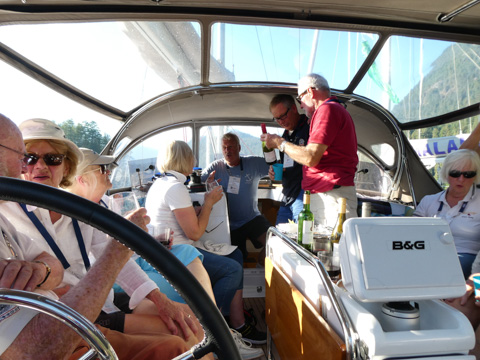 Seals kept their distance but continued to fish and as the sun lowered on the horizon, we went back to Enchanted to enjoy the sunset.