James and I last visited Tahiti and Bora Bora in 1985. We have to say it was romantic and if  you are looking for the most beautiful lagoon to set a Tiffany's commercial, this would have to be it. The Aranui came into the lagoon off of Vaitape and anchored. We had a wet landing and disembarked to a motorised pirogue or canoe. Other passengers, went to swim with sharks and rays and others decided to take a truck tour around the island of Bora Bora.
The rain didn't dampen us because we were under cover on the canoe but we missed some of the Tiffany blue water. The barge took us to visit the shallow lagoon, the sharks, rays and terns and then to a beach where you take a swim and a mudbath of coral shells. We also passed a turtle sanctuary and so many bures posted over the water.
Our guide was the very image of Disney's demi-god, Moana, but was beautifully spoken in French and English.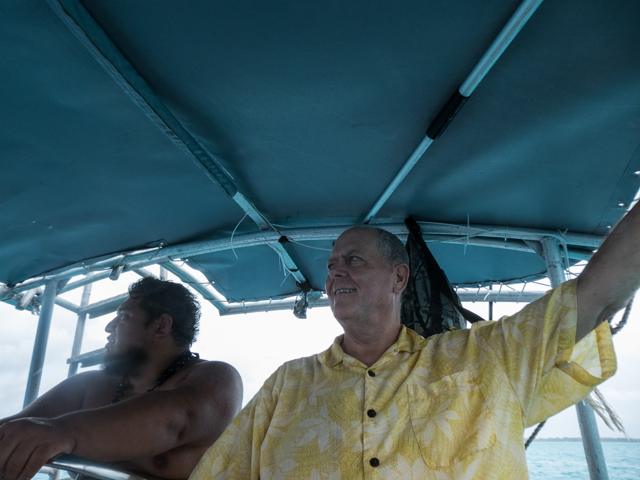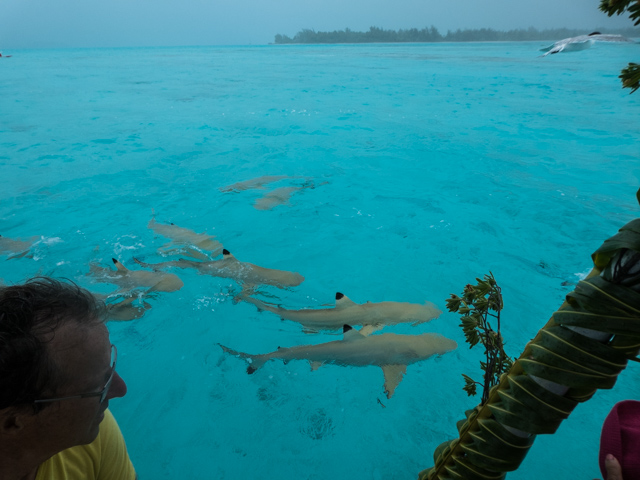 Even though the sky was grey, the water is turquoise. No rays, though. These sharks seem used to humans but they will go for a shiny ring, so keep your fingers in the boat. (Davo, would you like to hop into the water? Me neither)
We went past the Le Meridien bures on the water but we didn't see any turtles. Still we were glad to hear an International hotel is looking after the sea turtles. We went for the mud baths with the white coral mud, simply rejuvenating as you can see in the photo.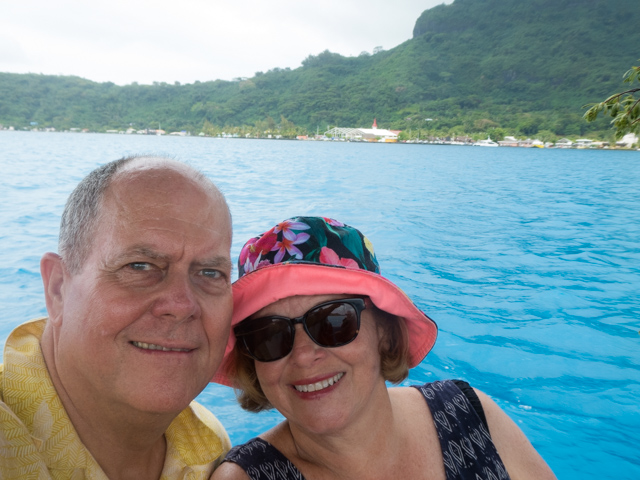 The sun started to peek out of the clouds and still on the canoe with Moana we went to a motu or small atoll, which belonged to his Ukele playing uncle.  We could have a swim, they gave us fruit and coconut in abundance and the best part would have to be the singing and ukele.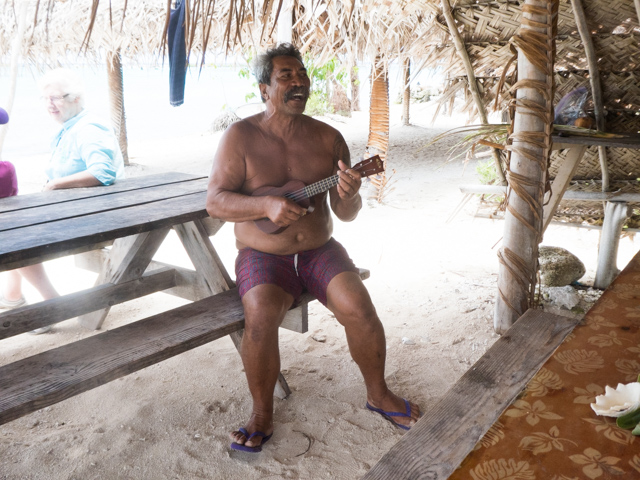 These little motus are the Bora Bora half acre, just private and lovely. You need something from the shops, just take the pirogue.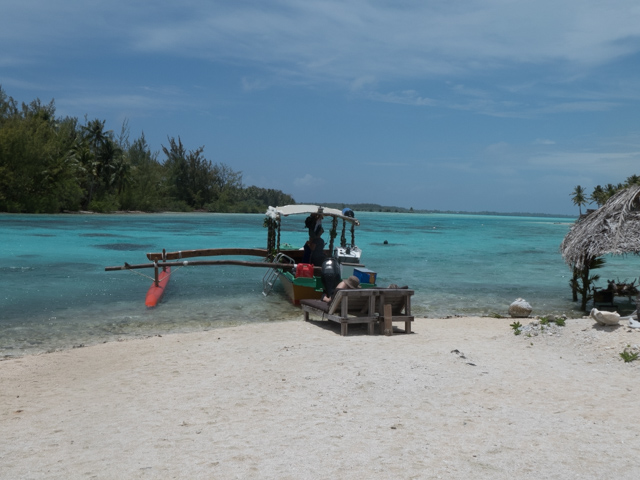 Back to the Aranui because our picnic on Motu Tapu, was rained out. Later we go pearl shopping and playing in Vaitape but we didn't have enough time to visit Bloody Mary, which only opens in the evening.  But in the evening we consoled ourselves with mohitos and chichis and the Aranui took off for Papeete.