First we will begin with a the beautiful night lights in Kalkan, we enjoyed the Olive Garden's roof terrace and wonderful food. Rene, we think of you when ever lights come into play. Back at the boat, the whole lovely town of Kalkan was lit like a Christmas tree.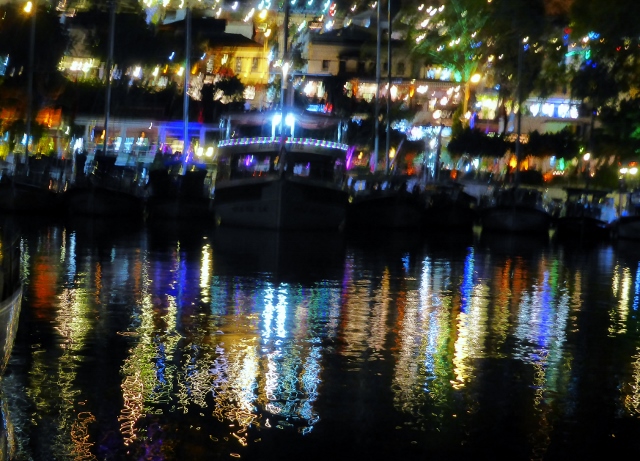 We woke up and the boats that had been tied to gulets, were gone by 7am. We thought we would get moving soon after breakfast, no hurry, it was only a short motor to Kas. Then we realised the small harbour of Kalkan was whipped into a frenzy at about 9:30AM, with gulets exiting and entering at speed. With laid lines this would have been easy but the sport is to collect your anchor before you go, while dodging at least three gulets that are aiming for you as you try to retrieve said anchor. Blood sport then escape.
We were able to take a breath and before we knew it we were at the glamorous Kas Marina. A splendid pool, showers, restaurants but we certainly wanted to see the charming city of Kas. After a quick swim, we went in to wander the hilly streets and we were beguiled with all the wonderful shops.
First a few photos of Kas and then the shopping.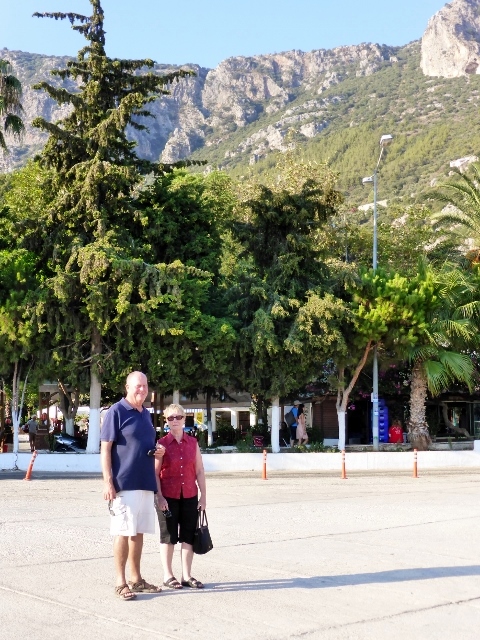 We walked up the hill overlooking harbour beaches, with plenty of excitement with cliff jumpers,
Just above this point and all through Kas, there are Lycian sarcophagi.  Unlike the way we place cemeteries on the outskirts of our towns, the Lycians opted for up on a mountain or along the coast.  According to a very interesting and helpful website, www.lycianturkey.com, the Lycians integrated their dead into their life.
On our way to dinner, we were overwhelmed by the wonderful, captivating shops selling so many great products, found in the streets of Kas. My favourite art gallery, pottery shop, Tugra Art Gallery, belongs to Ali Yigit. He had my Hammam bowl but also beautiful pottery and much more besides.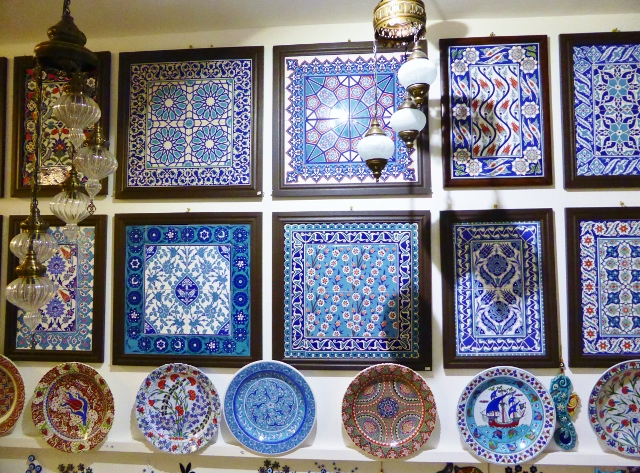 Another favourite purchase, has been peshtemals and this store had lovely towels both for beach and home.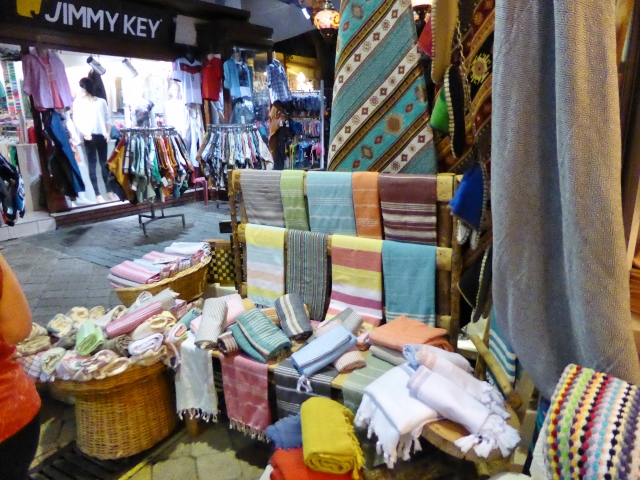 Kas is known for its rugs and we enjoyed seeing these after a wonderful meze dinner at Ikbal. Tomorrow, we are on our way to Kekova but we will be back to Kas in a few days.