Here we are in Roma, still.  Well, we are really in Ostia; it is a hike to Rome CBD.  And if you think Roman time might be slower than what we might experience in New York or Sydney, then Ostia is two steps back from that. We actually enjoy slowing down, (Gaila can say that now that Mercier is in the water), but it would be good if projects discussed for months would actually happen (good for James' blood pressure).  But I digress, we are still in Rome and still enjoying 97% percent of it.
It did take over a week to get Mercier in the water. She is in quite good nick, still feels new with no mildew or unwanted animals on board.  They took very good care of her and for that I thank Rizzardi; but they didn't want to give her back.  Mercier was surrounded on all sides by sea craft of all shapes and sizes, I don't think they could get to her.
We waited patiently and finally she was in the water, then all it took was a day of washing the Sahara off of her and another day of James single handedly putting the sails on with halyards in place and cleaning out the life raft well and now she is ready to go. So anyone who is envious, think about this all hard work and sit back and relax on your sofa with your glass of wine. It isn't all glamorous here.
While we were waiting, we have managed several trips to Rome, one to Ostia Antica and another to Bracciano and its lovely lake. You might have seen my FaceBook posts and think all we do is look for gelato in Rome, but while that is important there are two other missions that take precedent.  First, we are astonished at all of the history Rome serves up, going back 3000 years without taking a breath.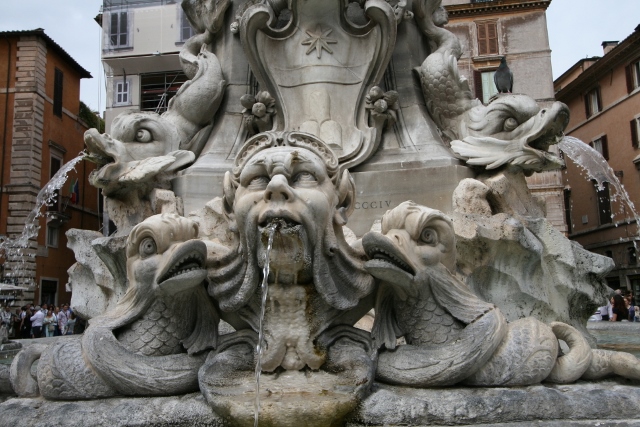 We have visited the Pantheon, The Vatican Museum, St Johns of Laterno, Captoline and Ostia Antica. Our favourites have been the Map Room in the Vatican Museum, where Gaila found her grandparent's village on a 15th Century map and James was amazed by the Sistine Chapel.  We had a wonderful guide, Georgia, who gave us so much insight in the art and sculpture at the Vatican. Amazing is that they have 20,000 visitors per day.
Ostia Antica also gave an insight into how Romans lived, how advanced they were in construction and plumbing even then. There were masses of groups of school children and they were so noisy, the cacophony of Ostia of thousands of years ago seemed to be recreated for us.  Even in the years BC, Romans lived in insulae, or multi- storied apartment houses, no wonder the tall apartment buildings in New York seemed so familiar to them.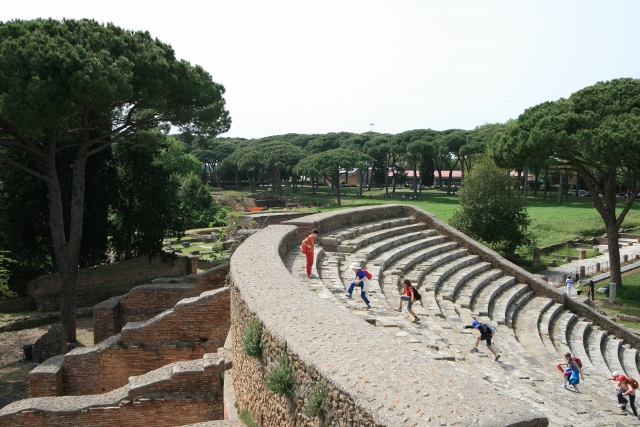 Provisioning and preparations are almost complete, we plan to set sail on Thursday (pending completion of a few more jobs) and look forward to more adventures.